WHAT TO PACK FOR PARIS?!
Posted on January 19th 2014 by THEFASHIONGUITAR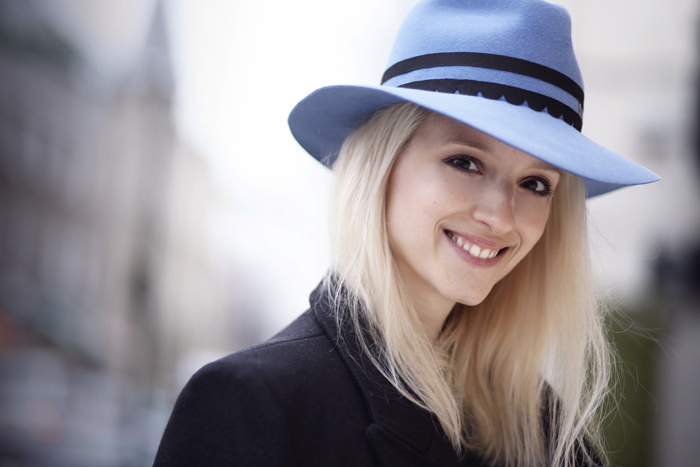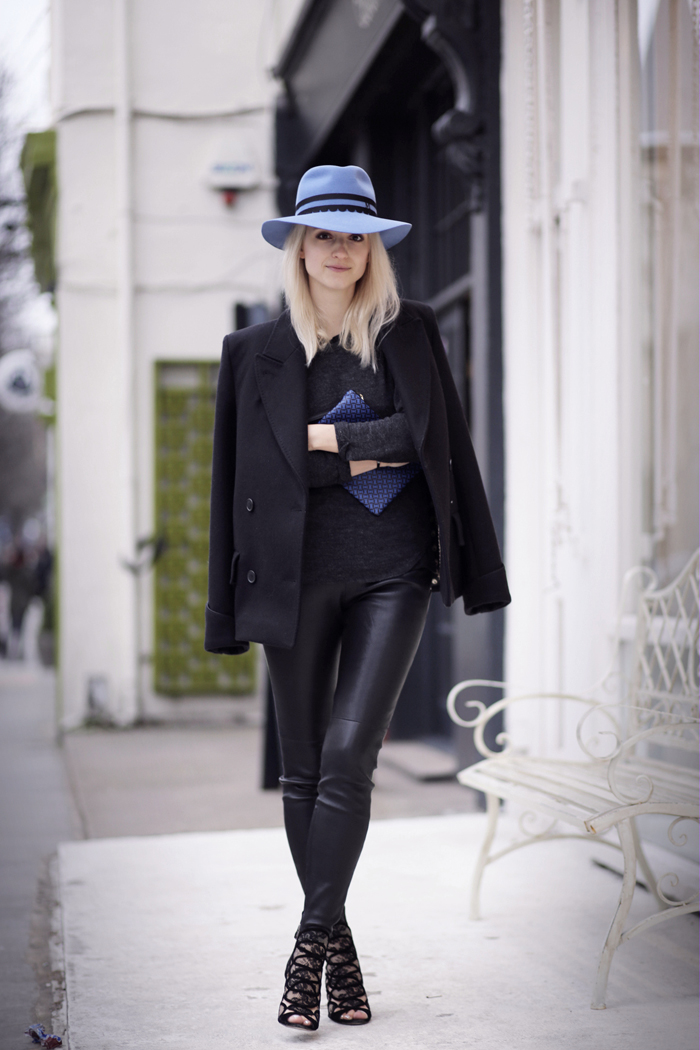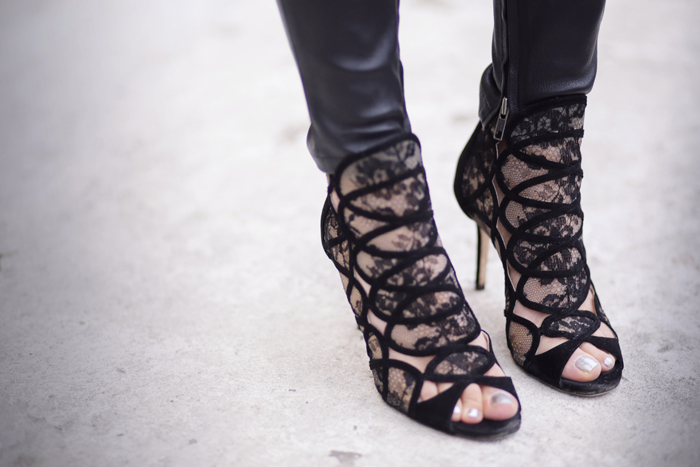 Maison Michel hat // H&M Paris Collection jacket (similar one on sale here) // Isabel Marant pour H&M jumper // Muubaa leather pants // Jimmy Choo heels (on sale now here) // Zara clutch.
Next week I will for the first time go to Paris Couture week. I have no clue what to expect other than beautiful shows – which I obviously am invited too, NOT! Well a few then – and even more beautifully dressed people. I am now sure yet what I am going to wear, other than two possible items of which I am I wearing one in this look: My new Maison Michel hat. One I wanted since last year's Milan Fashion Week, where I looked for the perfect one everywhere. Yet it was only recently that I found this ice-blue one, which is in my eyes PER-FECT. Yes it is the one I showed you on my Instagram a few weeks ago. Guess what, one Friday Thomas brought it home… SURPRISE! If that is not the man of my dreams… Sweet, caring, the perfect dad, AND sublime taste!
Photos by The Urban Spotter

YOUR THOUGHTS
Highlighted