YOU LOSE SOME, YOU GAIN SOME
Posted on November 29th 2013 by THEFASHIONGUITAR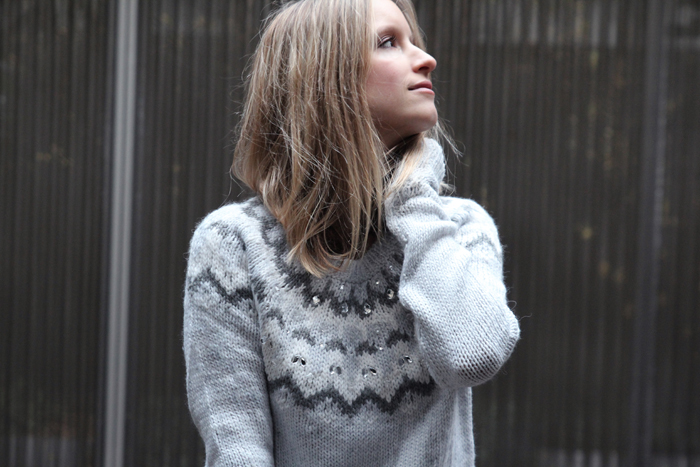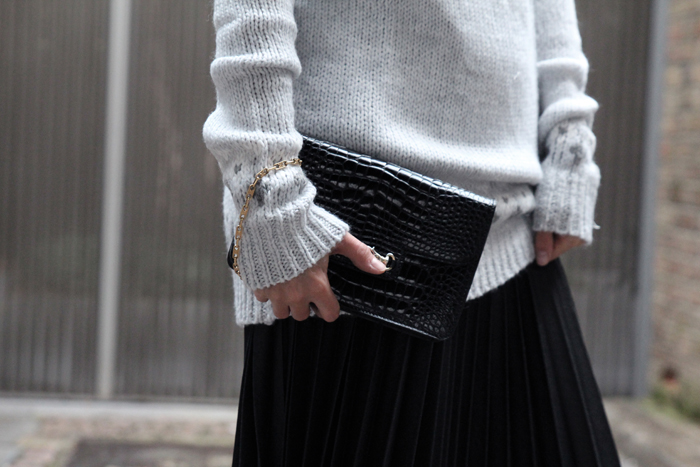 Abercrombie & Fitch sweater // Zara pleated skirt // Celine vintage bag.
I've been waiting to wear this skirt since the last month of my pregnancy, together with a similar one in burgundy, the grey a-line skirt I was wearing the other day, and tons of chunky knits – which I could have worn during my pregnancy, but let's be honest, those would have made me look even bigger than I already was. Not so much my thing.
So losing the bumb meant gaining the possibility to wear my favourite fall/winter clothes, carefully selected from my favourite – and some rediscovered – brands. What about those 'rediscovered' brands I hear you think. Well, one of those brands is: Abercrombie & Fitch. We've been friends ever since I can remember, however somewhere along the way we've lost each other out of sight. It might have been because I lost my interest in sports – basically because I have no time whatsoever to do anything close to a work out, other than lifting babies. Anyway, this is where I made a big mistake… Because Abercrombie & Fitch isn't sports only. There is more than hoodies and lounge-wear. They have the hottest wardrobe staples such as edgy parkas, chunky knits, and the perfect ripped jeans. Very on trend, you didn't expect that, did you? Neither did I. So, I am very happy that my crazy online shopping behaviour pulled me back to my old friend, where I found yet another Nordic knit – this time with a little embellishment around the neck-line. The perfect sweater in combination with this pleated midi-skirt. You know where I got that inspiration from – wink – our favourite French brand – wink wink.
YOUR THOUGHTS
Highlighted