GREY'S ANATOMY
Posted on November 25th 2013 by THEFASHIONGUITAR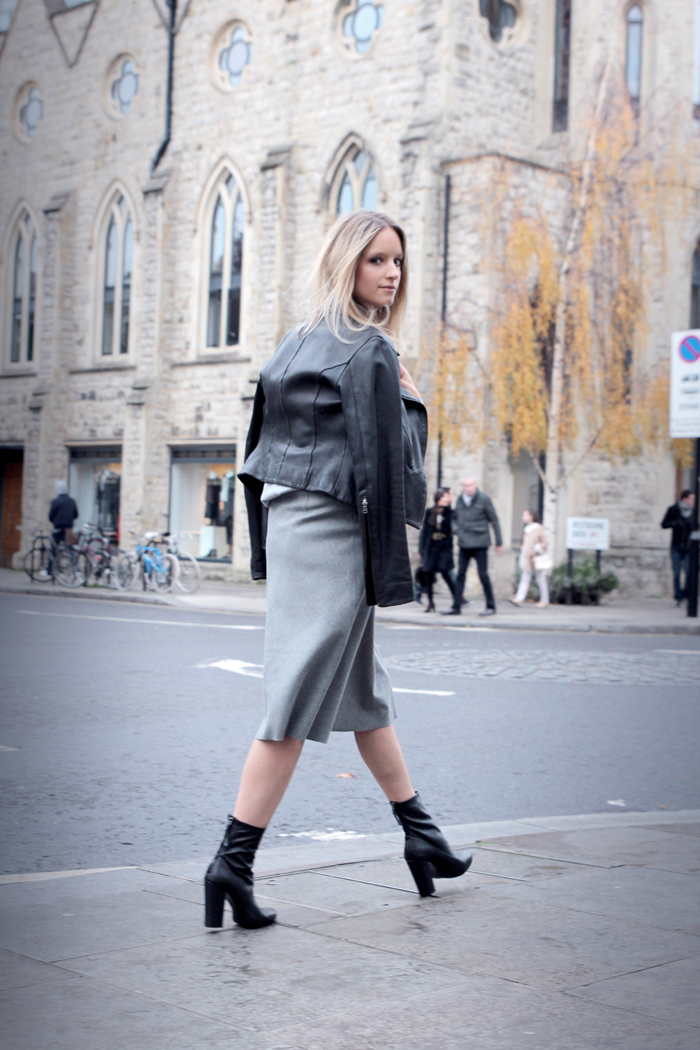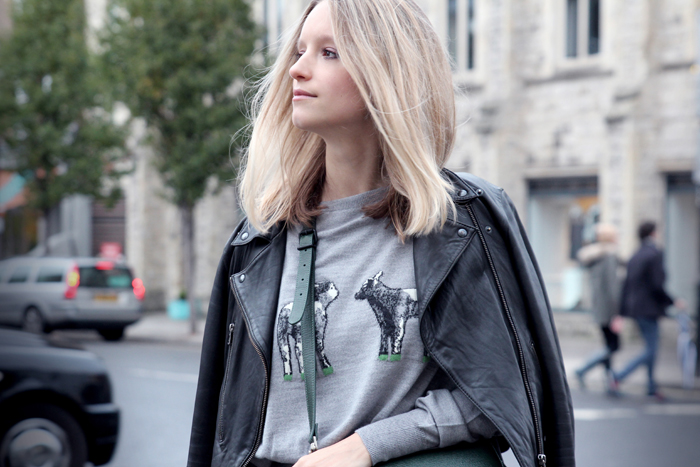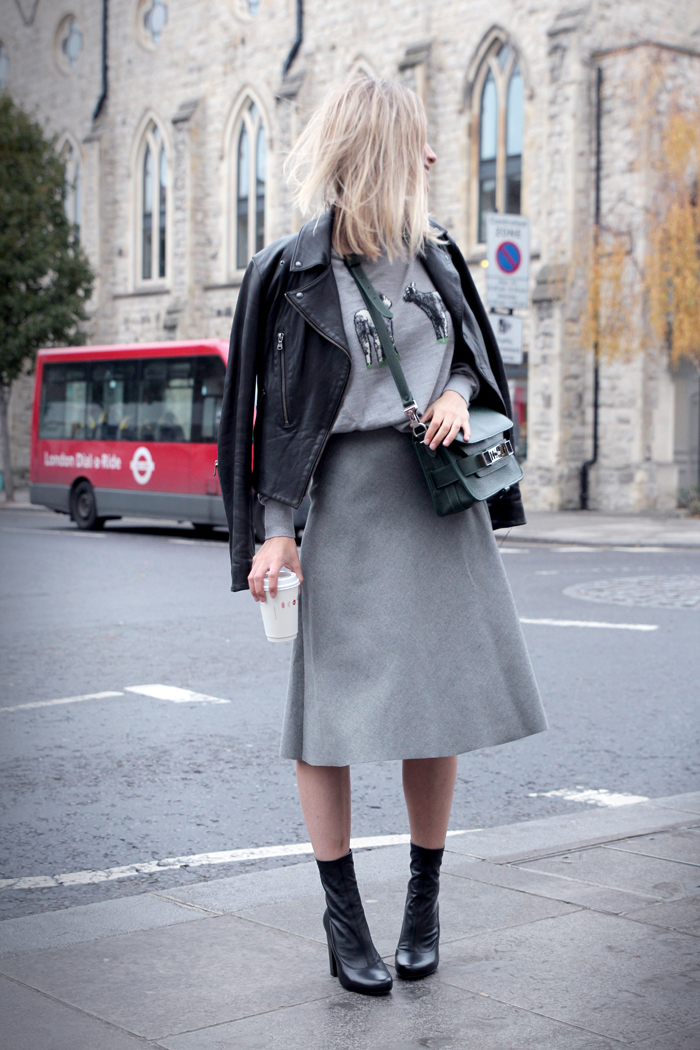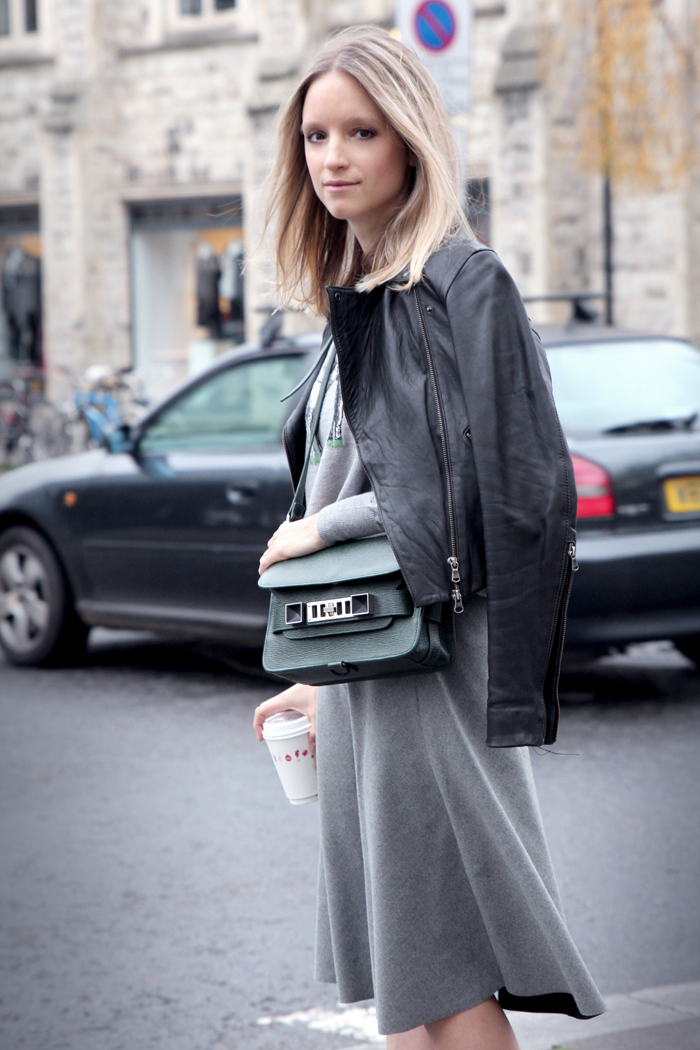 Barbour pullover // Zara skirt (similar here) // Zara ankle boots (similar here) // Pauw jacket (similar here) // Proenza Schouler PS11 bag.
As the days are getting darker, our wardrobes evolve from white and brights to pastels and gray. Grey is an absolute must for this fall/winter. Am I telling you something new here? No, of course not! Because every fashion sensitive soul must have noticed the grey overflowing A/W 13 catwalks, or at least Zara's Studio line. Which is – let's be honest – amazing, but how couldn't it be, when it's completely based on… well let's pick one… Celine? Anyway, I am yet again not in the position to buy Celine's F/W collection this year – duh – so I am thanking Zara on my bare knees literally for the amazing copies!
So when an all-grey look is the way to go, how would you wear it? I did something controversial, something outrages, something weird. I decided to go for little lambs on a grey pullover. Quickly tucked into this midi-skirt – which was quite a shocker for Thomas, but he grew loving it – and finished it with some black leather. Yeah, I feel pretty good in grey today. Grey is fun, so let those darker days come!
YOUR THOUGHTS
Highlighted