NEIL BARRETT
Posted on October 3rd 2013 by THEFASHIONGUITAR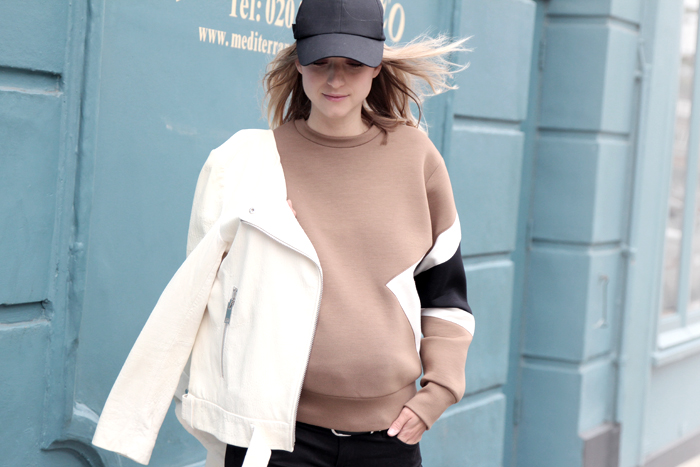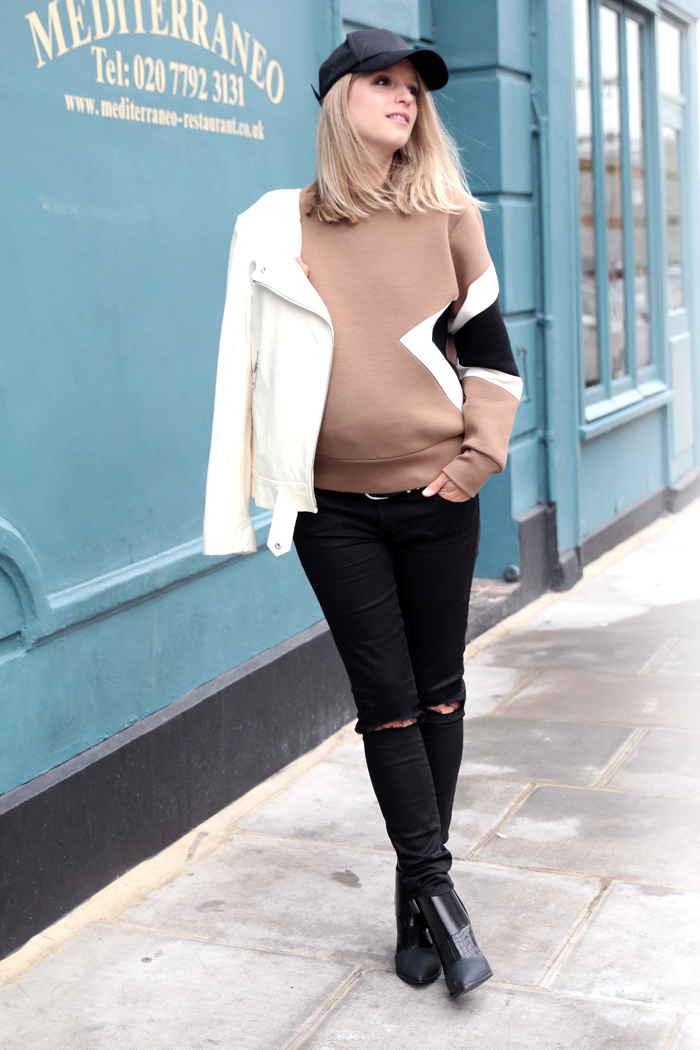 If there is one designer I think you should instantly become fan of – if you are not already – it's Neil Barrett. The not yet overexposed, but widely know statement jumper I am wearing in this post is from this amazing designer who worked for Gucci and Prada before launching his own label in 1999. His collections, always with a certain level of sporty sophistication, are marked with precise silhouettes and minute attention to detail. His key pieces, for both man and woman, are timeless staples with a masculine touch.
I would have loved to wear an all-Neil-Barrett, but I have to wait for my little girl to arrive before I can squeeze myself in a similar colored pleated skirt again… Something else to really look forward to!
Jumper Neil Barrett, leather jacket Zara (similar here), jeans Paige Denim, boots Tibi, cap H&M (similar here and here), and belt H&M New Icons.
YOUR THOUGHTS
Highlighted