CHECKING IN… AGAIN
Posted on September 19th 2013 by THEFASHIONGUITAR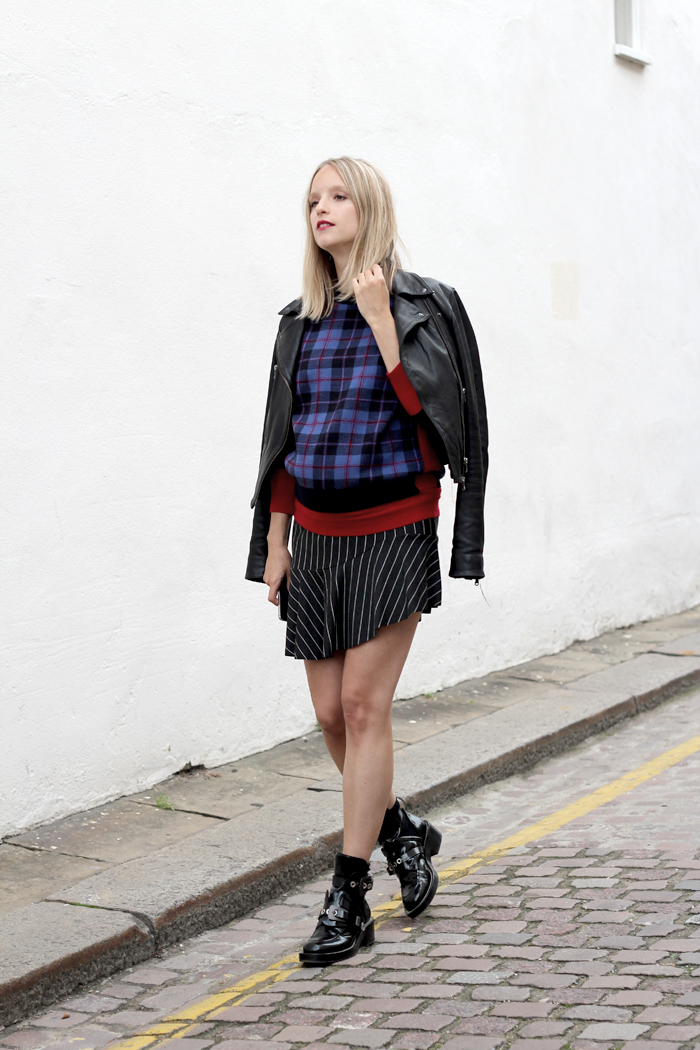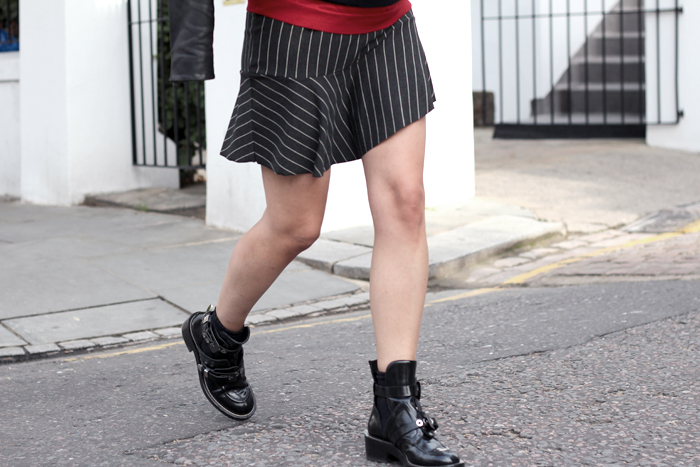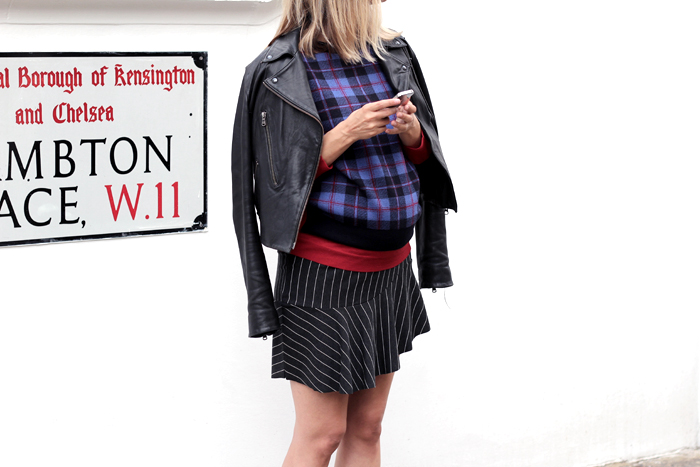 Photos by Alice
Not much time between yesterday's two – was it too much? – blog posts and today's outfit post… Why? Well, I guess I have plenty of things to share with you, and I am not someone who can wait to do this. One might say "safe this for when you are less mobile, so to speak, after giving birth" but in fact, I just love to keep the good things coming, plus, I can't really save pregnancy-looks for post-pregnant blog posts anyway, can I?
So, London Fashion Week inspired me to wear more checks/plaid/houndstooth and all prints that come close to these, hence this color blocking checked jumper couldn't be kept on my wardrobe shelf much longer. Quite a colorful one compared to my 'normal' daily attire, but also color-wise I've been inspired again! Have a lovely day everyone, I am crawling up the couch right now, watch some series why my little one sleeps. Talk to you later!
Jumper Marc by Marc Jacobs, skirt Zara, jacket Pauw (similar here or here), boots Balenciaga.
YOUR THOUGHTS
Highlighted