YESTERDAY AT BURBERRY
Posted on September 17th 2013 by THEFASHIONGUITAR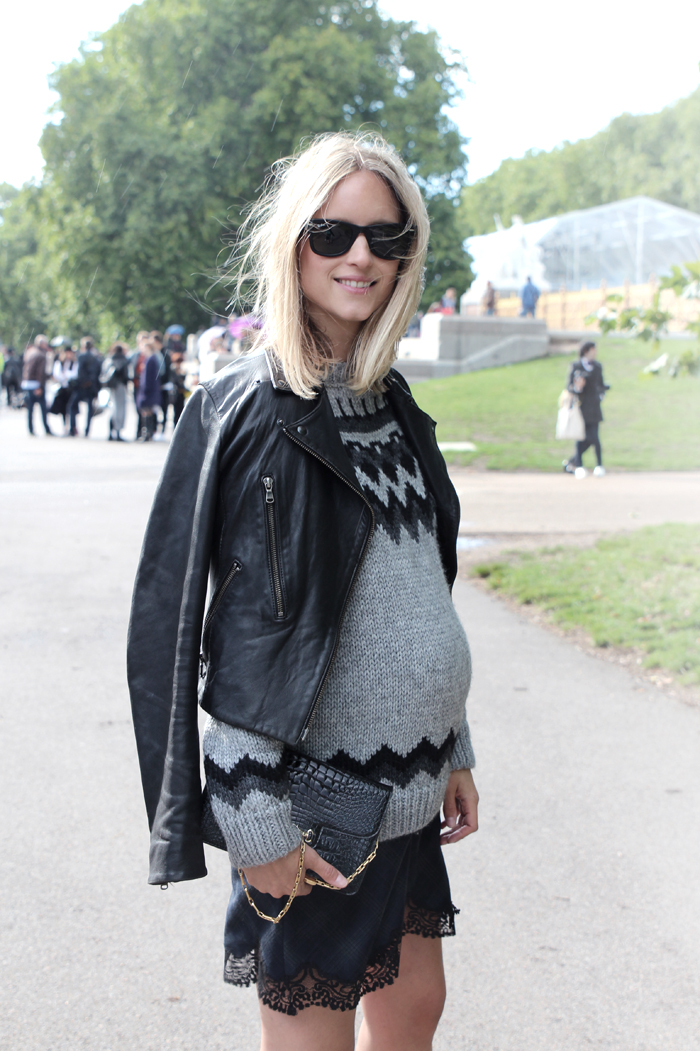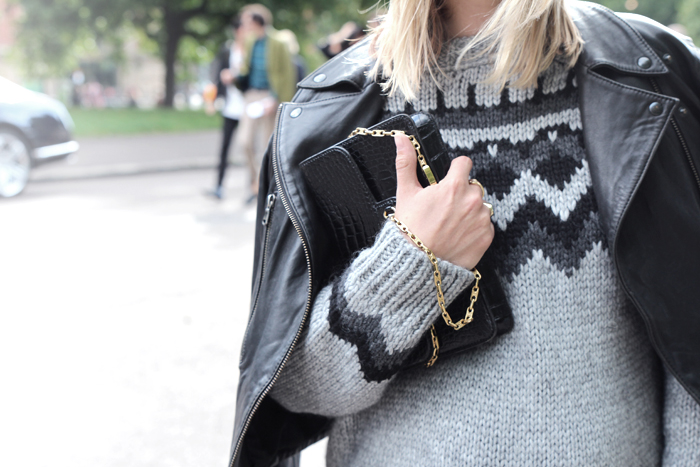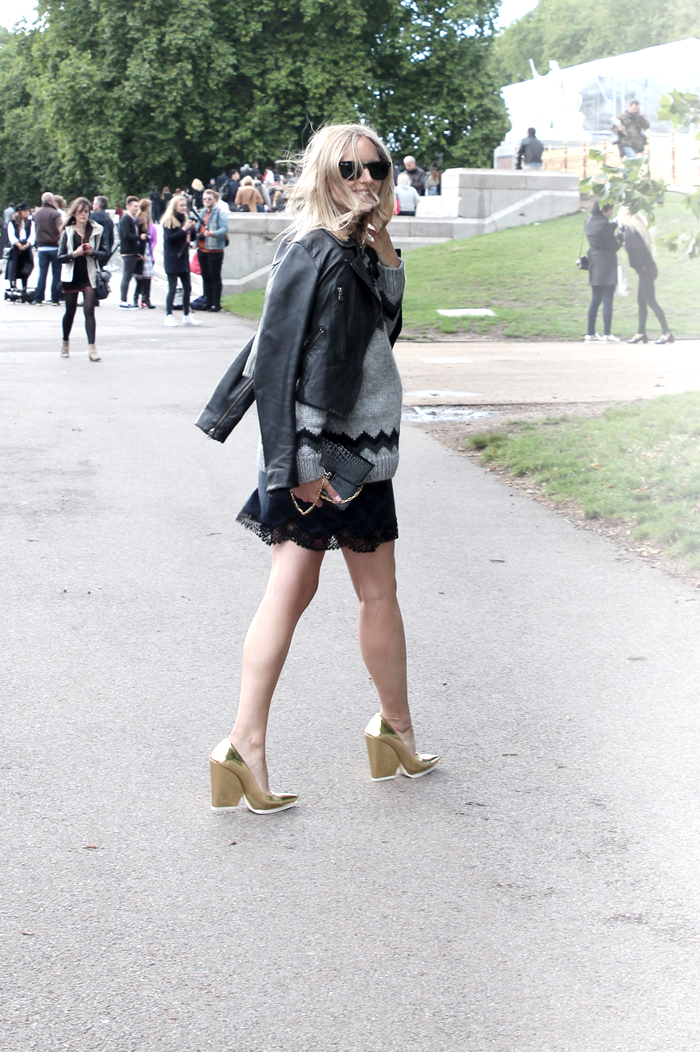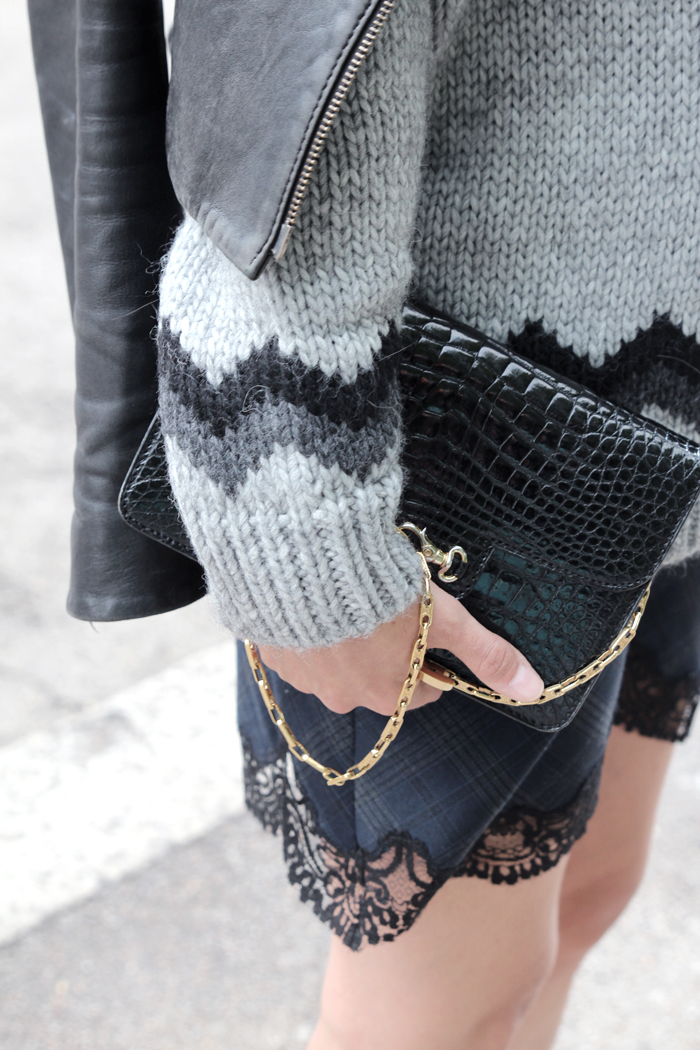 Attending the Burberry Prorsum show during London Fashion Week is one of those highlights, although I must admit that this fashion week, I had some more highlights so to speak. And then I am talking about the big shows, where I never expect to be invited to, yet am invited to, which makes all the hard work worth it even more!
Being seated was a good thing, especially with the 8 months (yes the end is really nearing) bump and the heels I was wearing, but it kind of made it impossible to make good photos. Nevertheless I will do my best to select a couple of my favourite looks (and photos) and share them with you as soon as possible. Cause let's be honest, it was another mind-blowing piece of work Christopher Bailey and Co put out there. Jeeees, if you were not a 'pastel-person' you surely are after watching this show. Spring/Summer 2014 with Burberry Prorsum is all about powdery pastels, secret sheer, and embellished PVC. Soon more…
Jacket Pauw (similar here), knit Zara (similar here, and here), slip dress Zara (similar here, and here), heels Celine, bag vintage Celine, and sunglasses Ray Ban Wayfarer.
YOUR THOUGHTS
Highlighted