WAS IT REALLY THE LAST DAY?
Posted on September 10th 2013 by THEFASHIONGUITAR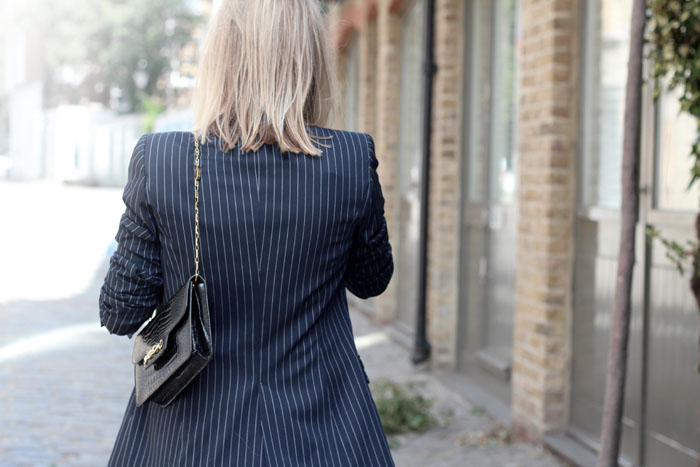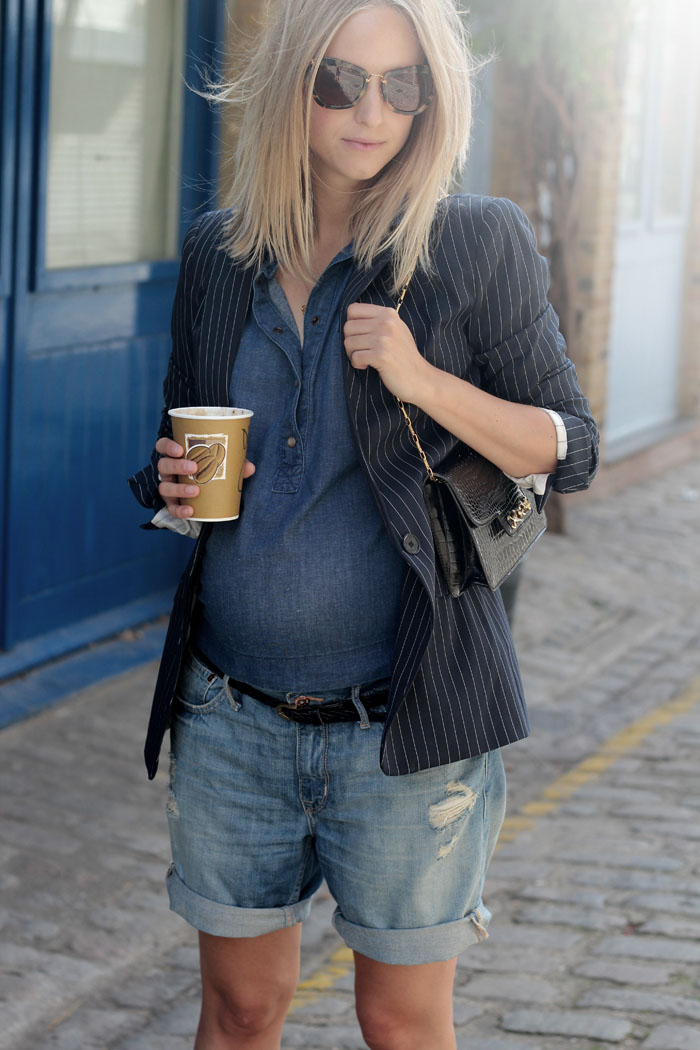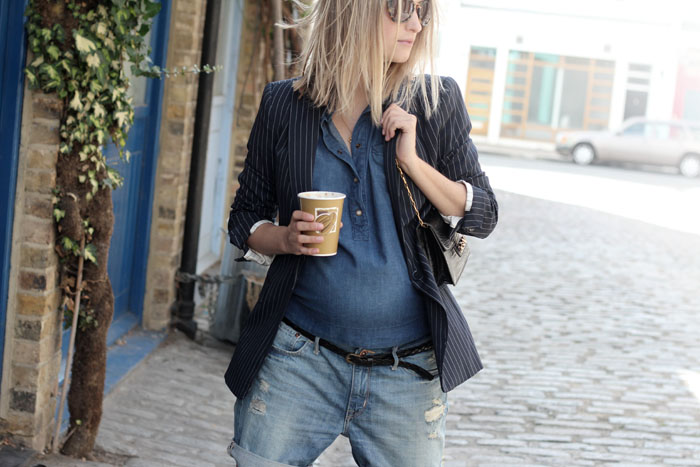 Okay I admit the title of this post sounds a bit dramatic, melancholic even, but hearing the raindrops ticking on my bedroom window while writing this post – the night before actually posting it – and at the same time looking at these photos – taken last Sunday when it was clearly better weather – I feel so sad. In retrospect, which is kind of a stupid thing anyway – looking back – I should have done many more things on that potentially last sunny day of the year. Cause honestly, last Sunday I've spent the rest of the day in bed after taking some outfit photos. I was just so pregnant: tired and OD-ing on maternity hormones… Anyway, I am sure 2013 will have a few more days of sun in store for us, I won't be that dramatic, but I am talking about that summer-sun… that sun that makes you smile in the morning when its rays of light peek through your curtains. That sun…
Denim shirt Zara, denim shorts H&M, belt Zara, jacket Zara, bag Celine (vintage), and sunglasses Miu Miu.
YOUR THOUGHTS
Highlighted