CAN YOU BELIEVE IT?
Posted on August 1st 2013 by THEFASHIONGUITAR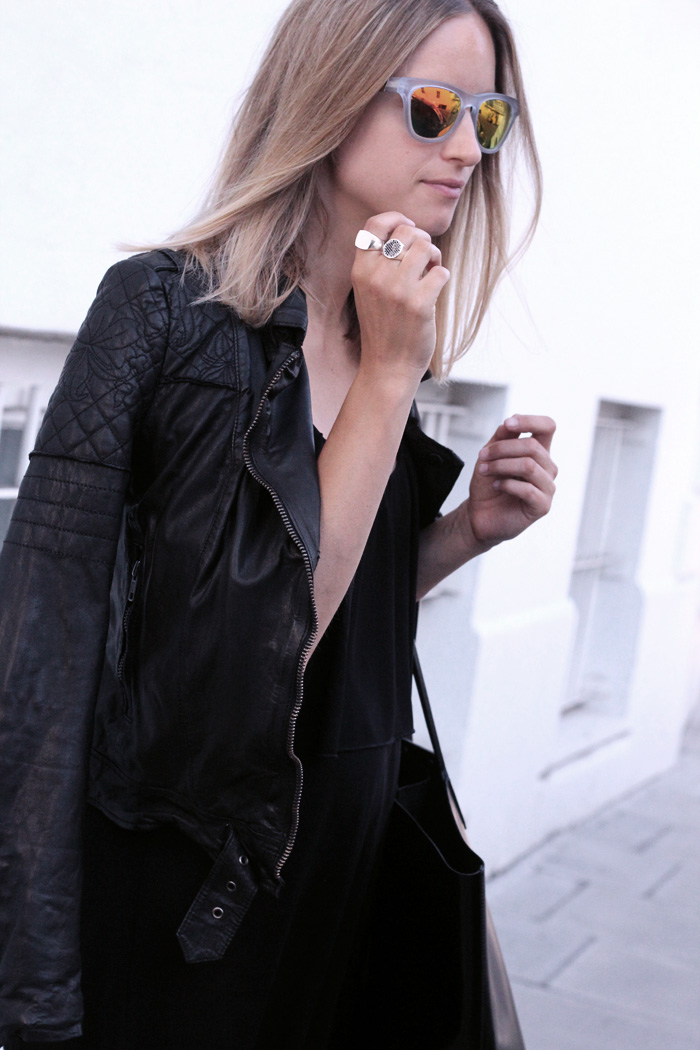 I can't believe I was actually wearing a leather jacket this morning, can you? I mean, after two days of rain, the sun decided that the 1st of August was the perfect day to make its return. And I am thankful, very thankful, because it makes me instantly forget those grey couple of days we've just had. Plus, it gives me energy, LOTS!
Dress H&M Trend, jacket Muubaa, sunglasses Westward Leaning, rings Tom Wood Jewellery, and bag Givenchy.
Ps. sorry for my grumpy face, it's nothing personal…
YOUR THOUGHTS
Highlighted