PYJAMAS & PONYHAIR
Posted on July 6th 2013 by THEFASHIONGUITAR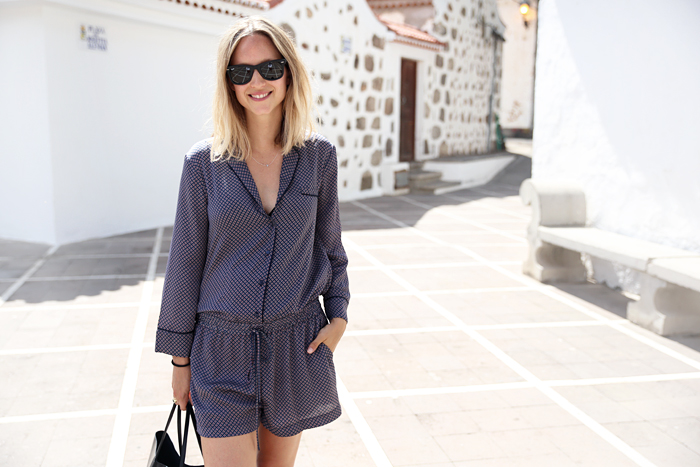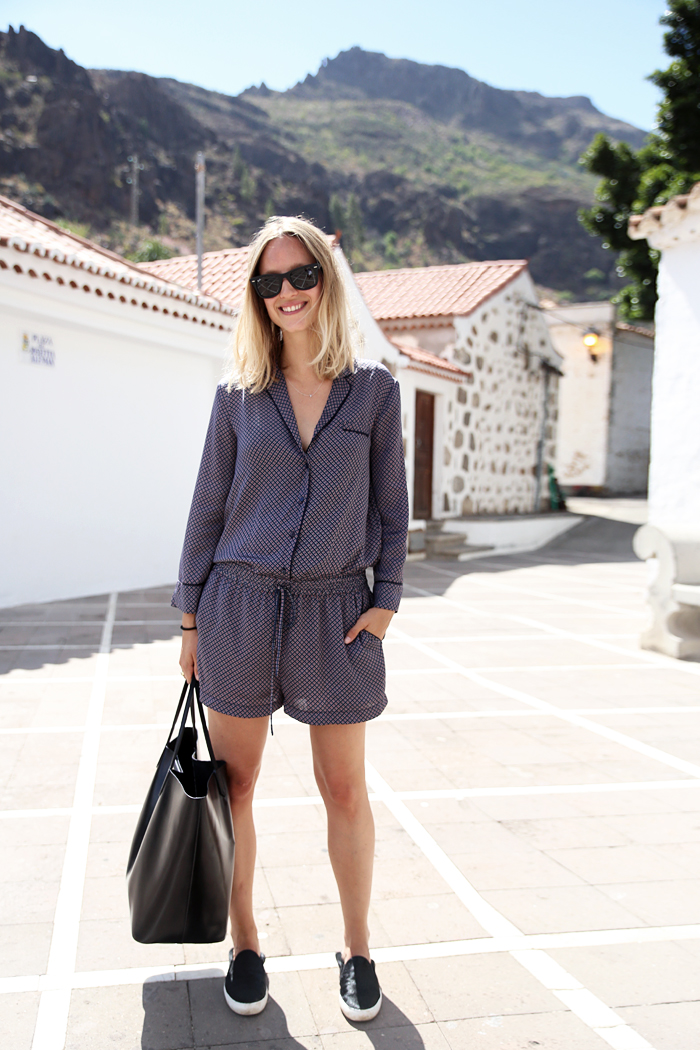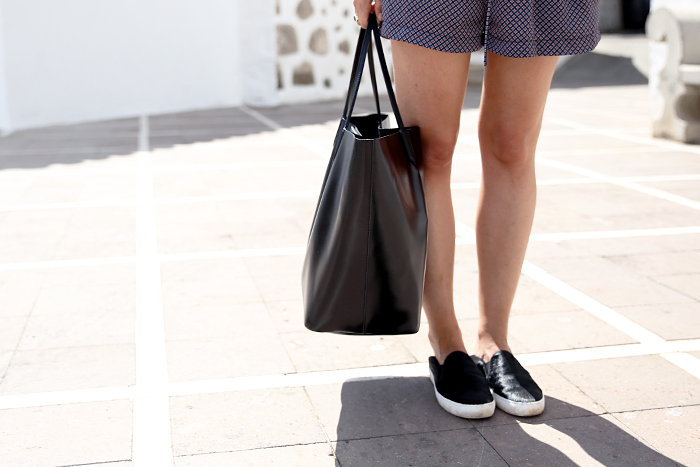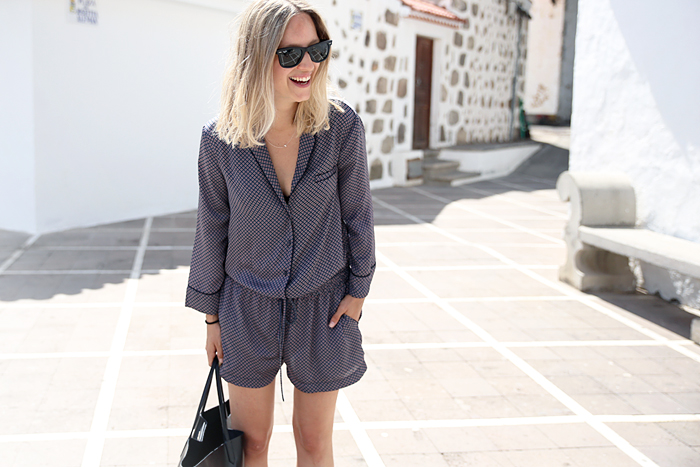 Photos by Sabrina
My first impressions of Gran Canaria: Friendly crowds, perfect balance between sun and ocean breeze, plenty of undiscovered places all over the island.
The first day of Moda Calida,the islands Swimwear Fashion Week which started yesterday, has overdosed me with swimwear inspiration for this and next season, and definitely increased my self esteem about my behind (trust me on this one, even swimwear models don't have 'perfect' asses). Soon more about this…
Pyjama jumpsuit Zara (similar here), slip-ons Zara (similar here), shopper Givenchy, and sunglasses Ray-Ban.
YOUR THOUGHTS
Highlighted