SUMMER DRESSING
Posted on July 2nd 2013 by THEFASHIONGUITAR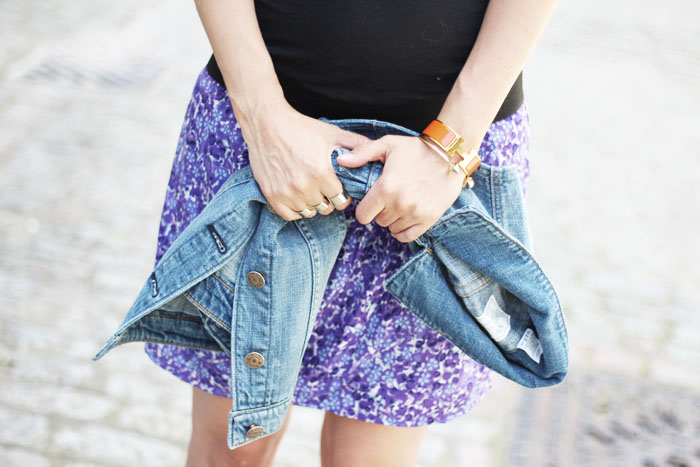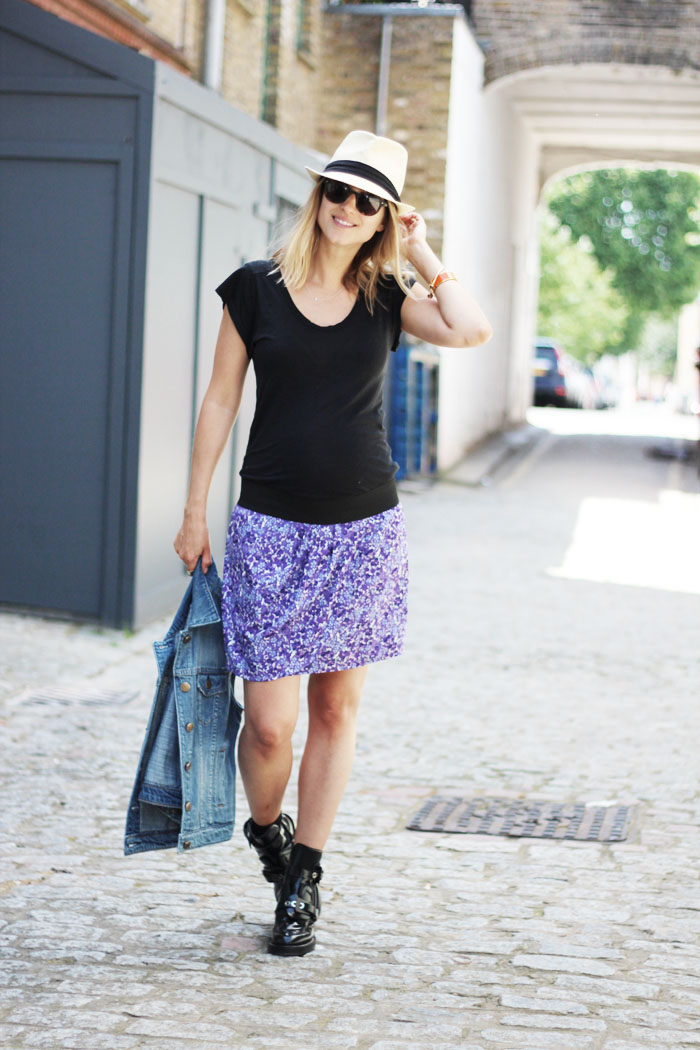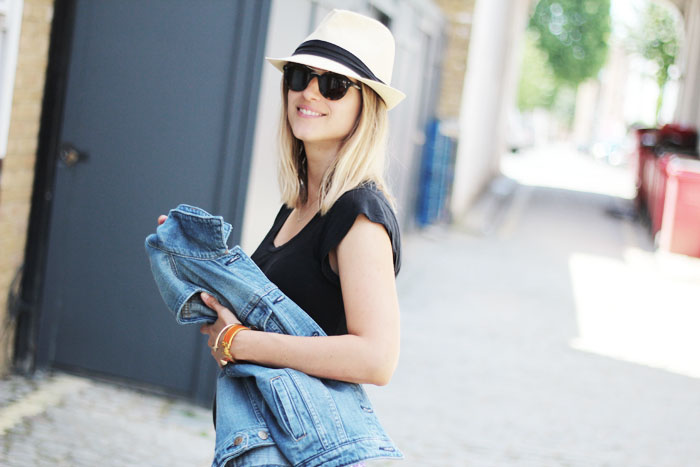 With a very warm day like we had this Sunday, I realised I am still/again not ready for summer. Part of the reason for this is obviously my bump, which has grown immensely since I first bought summer stuff (for Marrakech). So basically I am back to square one, and wearing an old skirt, the most slouchy top in my wardrobe, and again (sorry for the overdose, but I had to wear them as much as possible to get them comfy) my beloved Balenciaga boots. And I can say beloved in all honesty now, cause after going through the pain, not only because of the price, but also because of the actual physical pain they caused, they are now finally really comfortable.
Solution to this problem is obviously the current SALE that is going on, which has a perfect timing as well for my upcoming trip to Gran Canaria this Thursday! I can't wait, although I might need to get a spay tan before I dare to get in my bikini again… my Moroccan tan is gone unfortunately… Never done spray tan though. Have you?
Denim vest J. Crew (similar here and here), top Whistles (similar here), skirt Bijenkorf, boots Balenciaga, sunglasses Giorgio Armani Frames of Life, bracelets Hermes and H&M New Icons, rings ASOS, and my hat was bought on Portobello Road.
YOUR THOUGHTS
Highlighted