THE ULTIMATE STRIPE
Posted on May 13th 2013 by THEFASHIONGUITAR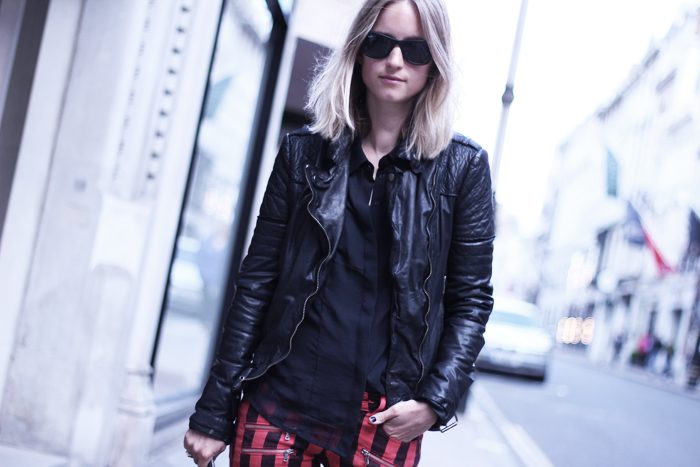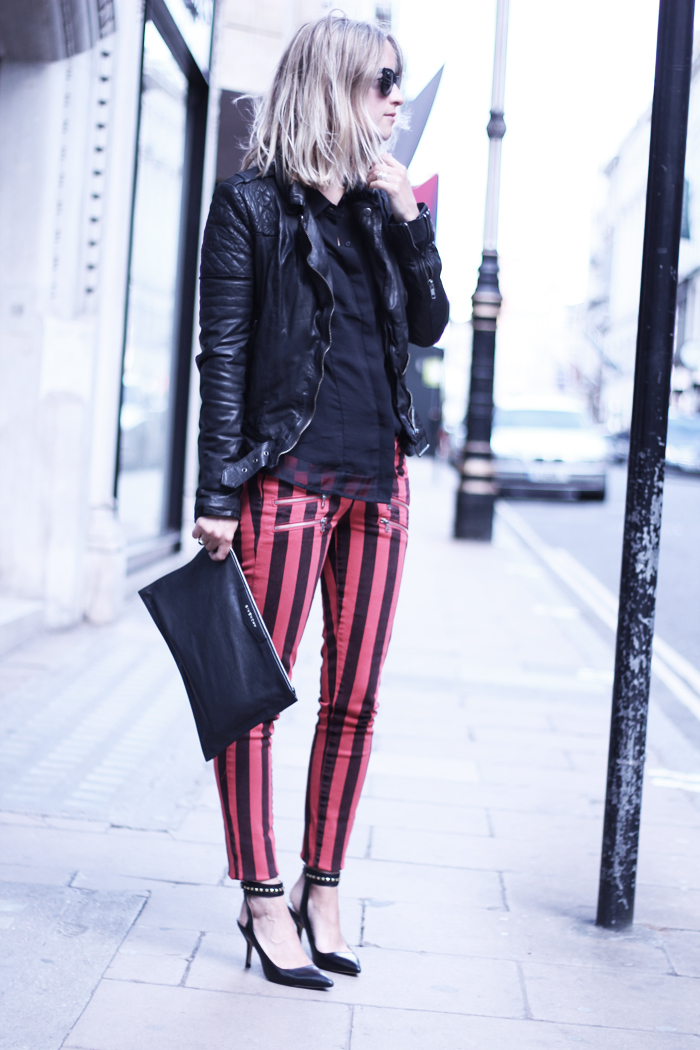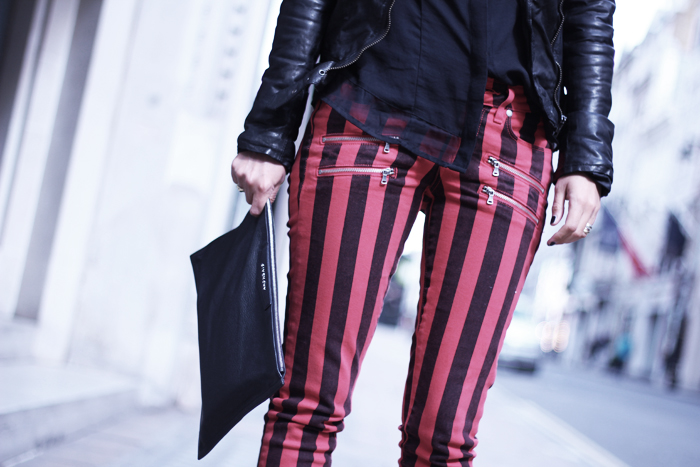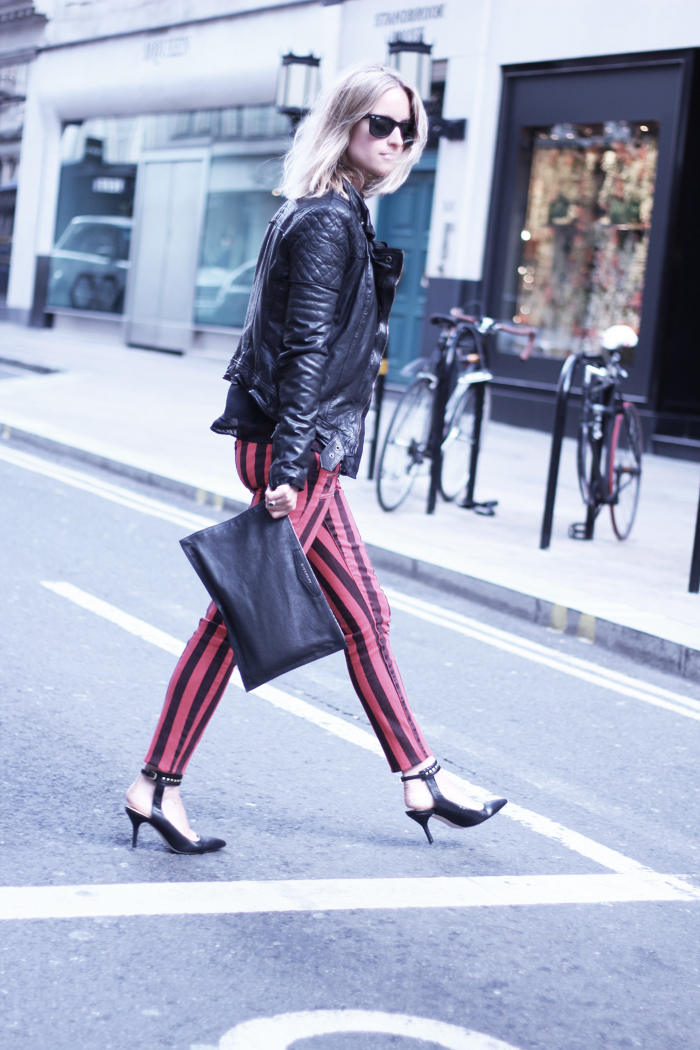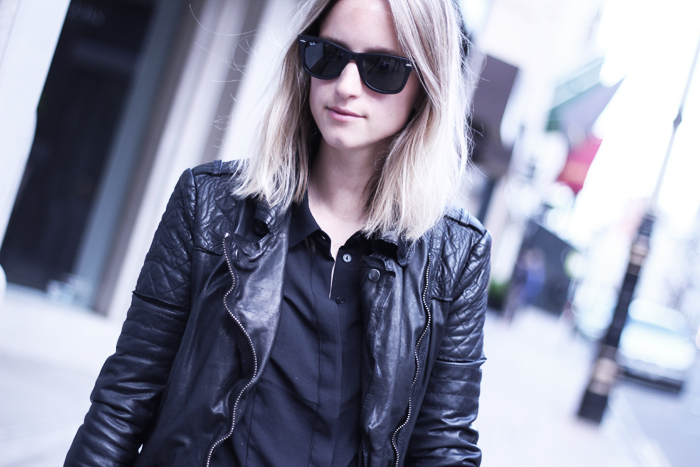 A skinny jeans with stripes. A jeans that has been on my wish list forever, but I never found the 'perfect' one (something that happens to me very often, yet I end up not ever buying the piece). Until I tried Paige, a jeans brand from L.A. and got this amazing pair of red/black striped (exclusive for Net-a-Porter) skinny jeans. Isn't this one A-MA-ZING?!
I am wearing a Paige skinny jeans exclusive to Net-a-Porter, with a silk shirt by H&M Trend (similar here), a leather biker jacket by Muubaa, heels by Zara (real deal here), Ray-Ban sunnies, and a Givenchy clutch.
And if you were wondering how I get into this skinny jeans with my (almost) four months big bump. I just left the button open, and used an hair-elastic to keep it all together. Works very well!
YOUR THOUGHTS
Highlighted