PEOPLE WATCHING
Posted on April 28th 2013 by THEFASHIONGUITAR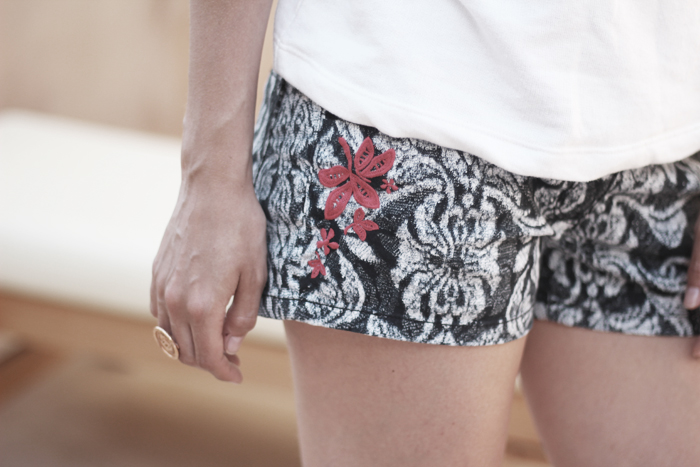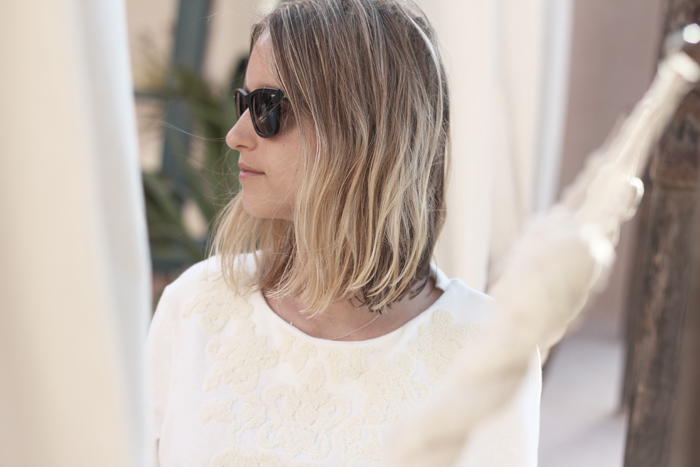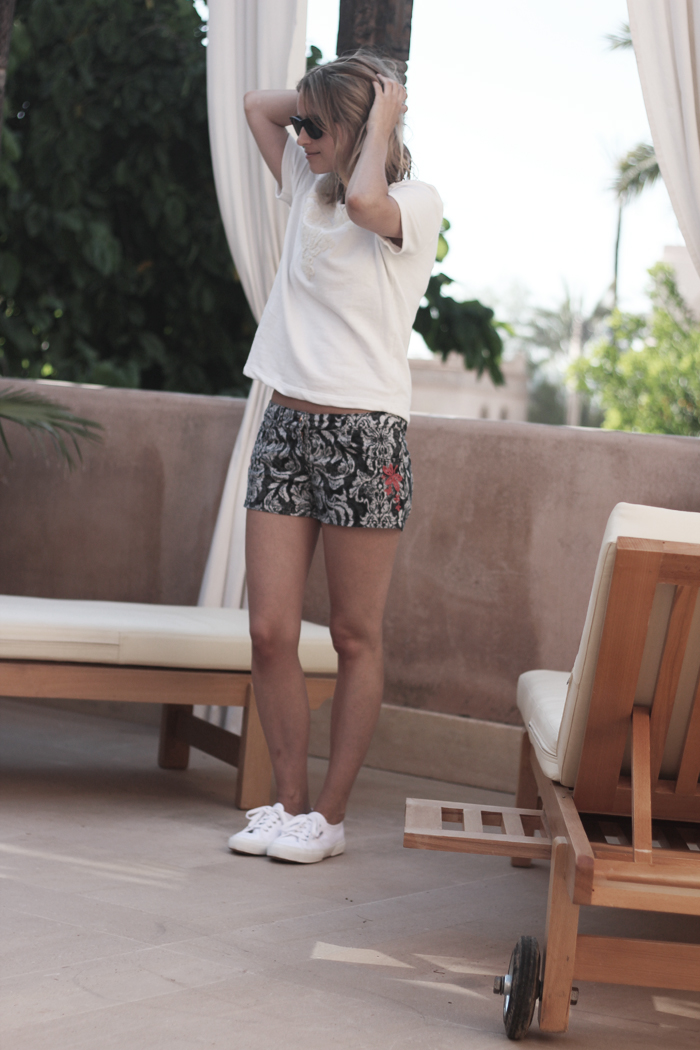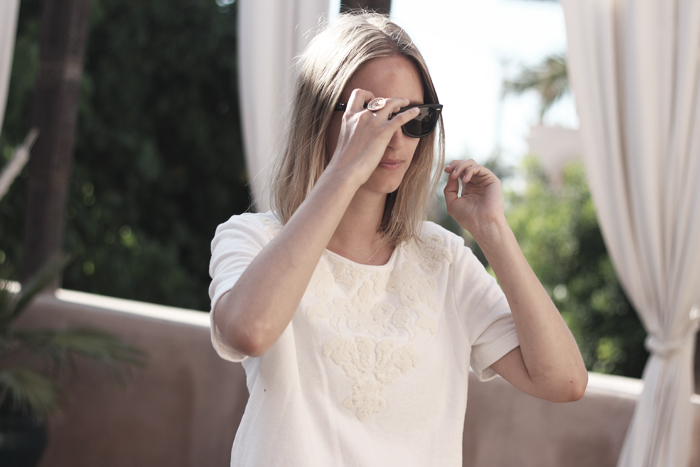 One thing I love about holidays at the pool (or beach) is watching other people. I guess that is something most of you love to do too. Well let me tell you about my observations over the first few days: first there are the people like us, with small children. Two other families, one from Belgium and one from the UK. The UK mom and dad look, as well as the parents from Belgium, as if they have figured out the perfect holiday-routine with their little one. We are still working on that, but we are getting there (if you don't have kids, routines sounds like weird schedules, but trust me, if you do have kids, it means everything!). But anyway, the UK baby-boy hates swimming as much as James does. Sitting near the pool with daddy okay, but as soon as he goes in the screaming starts and doesn't stop until he is out. It's in a way comforting to see that there are more kids not enjoying the pool (yet), and that on the other hand there is a little girl (woohoo to the ladies), slightly older than James, who loves to swim, only with her daddy though, but it means there is hope.
Then there are the two girls, I believe from the UK, who have a skin as white as fresh milk, but apparently don't know, or don't care, that this skin-type needs extreme good suncare. In a way I don't care, because I don't know them and they are old enough to make their own decisions, but it is really me to get frustrated by these dumb people. I mean, do you really want to have skin cancer when you are fourthy? And what will you do when you have kids, will you 'protect' them as well as you protect yourself? Argh, they are red as a fire engine already, so damage is done and irreversible.
Brighter observations when I look at the two middle-aged people next to us. They seem to have a good marriage, or they are in their second, or just found each other, but in any case, they are so chilled and doing exactly what they like, with clearly keeping each other's needs in sight. The woman is clearly here to get back, I think to the UK too, with a tan that last until at least the next holiday. Her partner works on it too, but he will not ever get to her level with his British skin (no offense). Nevertheless, they are working it, with proper understanding of the risks and using sun protection a lot (it almost seems like I have an obsession for people's tanning-behaviour). But anyway, they seem to be in love with James, and James with them. On James' hourly walk around the pool, I am not kidding, on which he waves at everyone, occasionally stands still for over 5 minutes just looking at women (yup, only the ladies), and wants to go only one way, not the other way around, he loves to pause at this ladies bed. They talk, with expression and all, no idea what he says, but it amuses her, and us. At dinner he has them as his audience again, which kind of ruined him, cause now he only wants to roll on the floor, stand on his hand and feet, and wave. It's cute and all, but not really the kind of behaviour I though my kid would have. Well, I guess I have to forget about the well-behaved French kids, and go with the wild Dutch ones…
Oh and then there is a young couple, maybe on their honeymoon, although I hope not because she seems not so much amused… he on the other hand much more…Or maybe they are just a couple, on vacation, finding out it doesn't work when you are together around the clock. You know, holidays are great for that too!
Last but not least, because most of the people left yesterday (I am so much looking forward to the new crowd I can observe), are the two people who 'reserve' a sunbed with their magazine and towels… When do they do this? Probably the night before or something, cause they are seriously not earlier at the pool than we are, and they weren't at breakfast yet either. Or were they that crazy to set an alarm at 6am to do so? I am intrigued by those people and their way of thinking. Perfect holiday material for when James sleeps, and I dream away with my observations and thoughts about other's behaviour…
I am wearing an H&M Trend sweater, H&M shorts, Superga sneakers, by Alona ring and a Ray-Ban Wayfarer.
YOUR THOUGHTS