MONOCHROME
Posted on April 18th 2013 by THEFASHIONGUITAR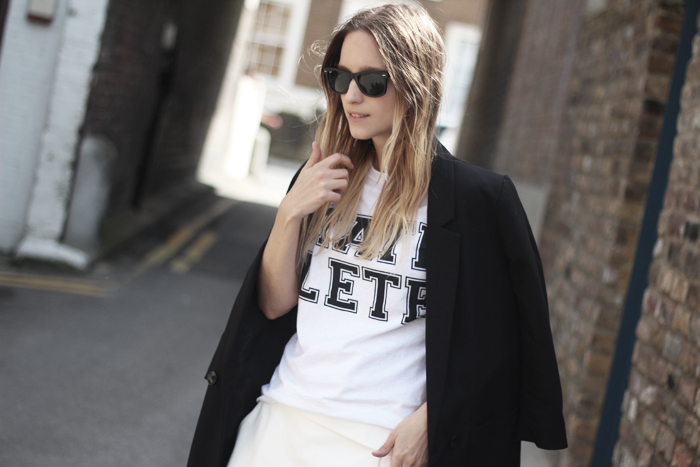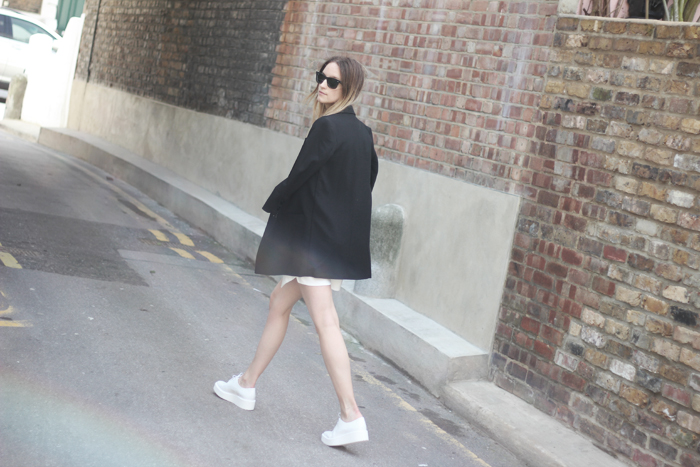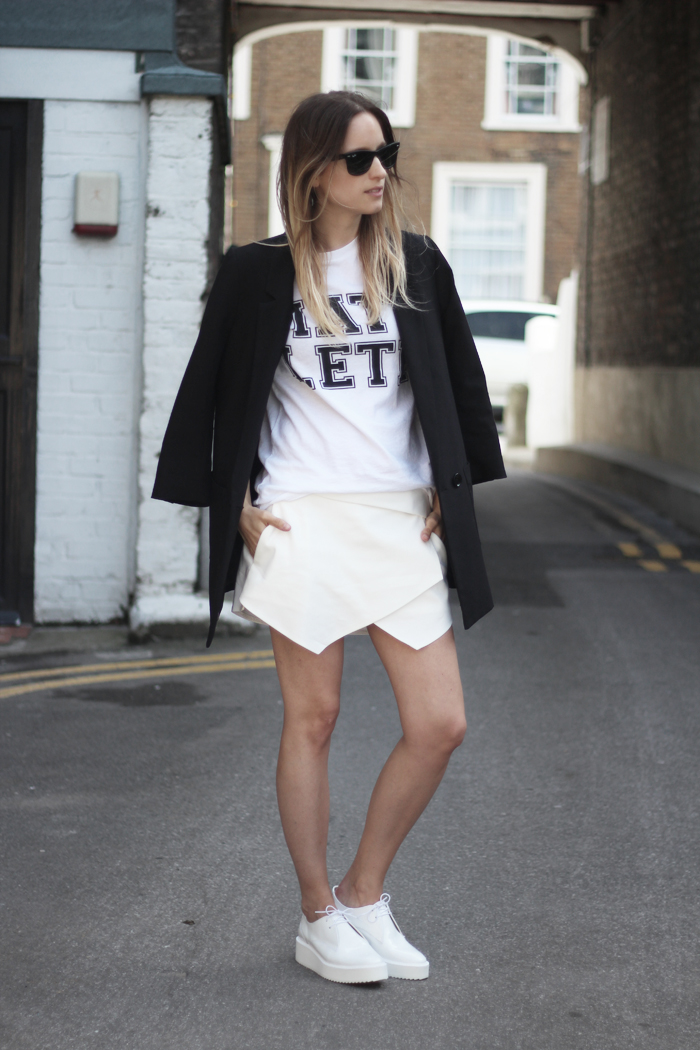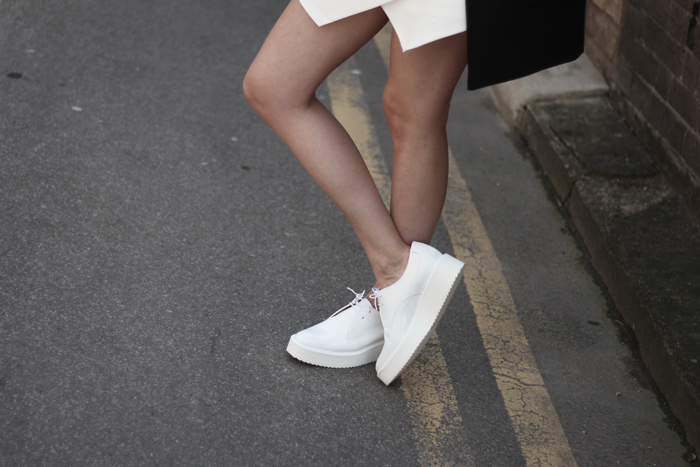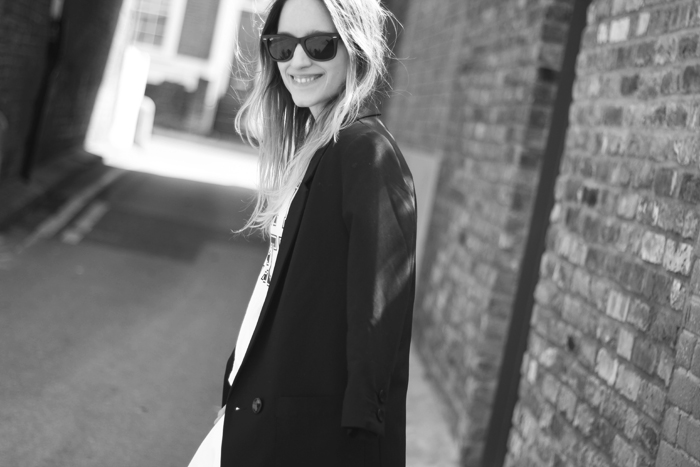 Initially I wanted to shoot another series of 5DAYS5WAYS over the weekend, wearing my new white platform shoes, but I wasn't completely satisfied with all the looks I selected, so I only shot a few. However, over the coming week or two I will make sure 5 ways of wearing these white shoes will appear on my blog!
This look is a very sporty, monochrome way of wearing those white Zara platforms. Obviously good weather is required, but I am sure we get more of that coming months. The t-shirt was a bargain from Primark (get similar here and here, or cropped versions here and here), the skirt from Zara (similar here), the boyfriend blazer H&M (similar here), and the sunglasses Ray-Ban (which you can win here).
Now tell me, for those who weren't sure about these shoes, are you convinced yet? Will you dare and go for a little 90's inspired footwear this spring/summer?
YOUR THOUGHTS
Highlighted