MIH JEANS SS13
Posted on March 13th 2013 by THEFASHIONGUITAR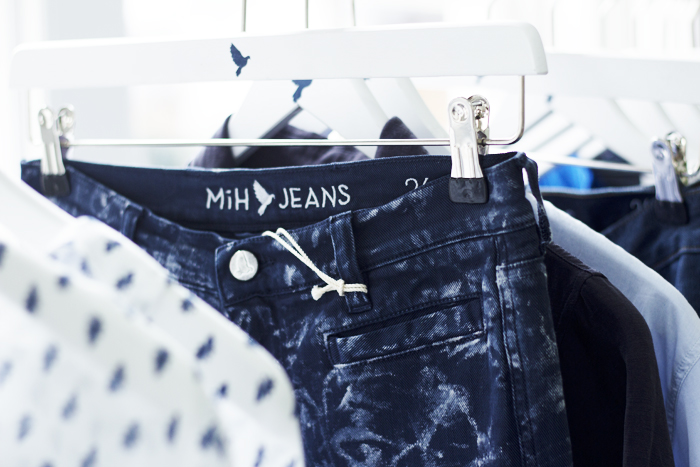 Entering a MiH Jeans press day is one of the biggest pleasures you can experience on a regular day. Their office from the outside does look nice, but this is nothing compared to the inside. When you enter you immediately feel it: The perfect atmosphere, everything in harmony, and this in combination with the moste delicious smells. Cause not only do they show you their new collection, no, they also serve you with freshly made (and then I mean made right in front of you) food and beverages. Little fruit bowls and mini croissants gave me a warm welcome while browsing through the new collection with a Yasmin tea in my hand.
Too good to be true? Well let me tell you something else which sounds almost to good to be true: Chunky warm granny knits made by, yes, actual granny's! If this doesn't count for something in a new collection, I don't know what does. As well as their new shirt collection. Another 'storyline' for Fall/Winter 2013. A series of 5 shirts, all inspired by traditional shirt-styles such as the 'dinner-shirt' and the 'artist-shirt', and all with their very own tailoring. Amazing.
My favourite piece? Hard to say, there was too much I wanted to slip into my bag this morning… Maybe the suede trousers in army green… or the white 'dinner-shirt'… or the winter-edition of the boiler-suit… Go see for yourself at MiH Jeans online.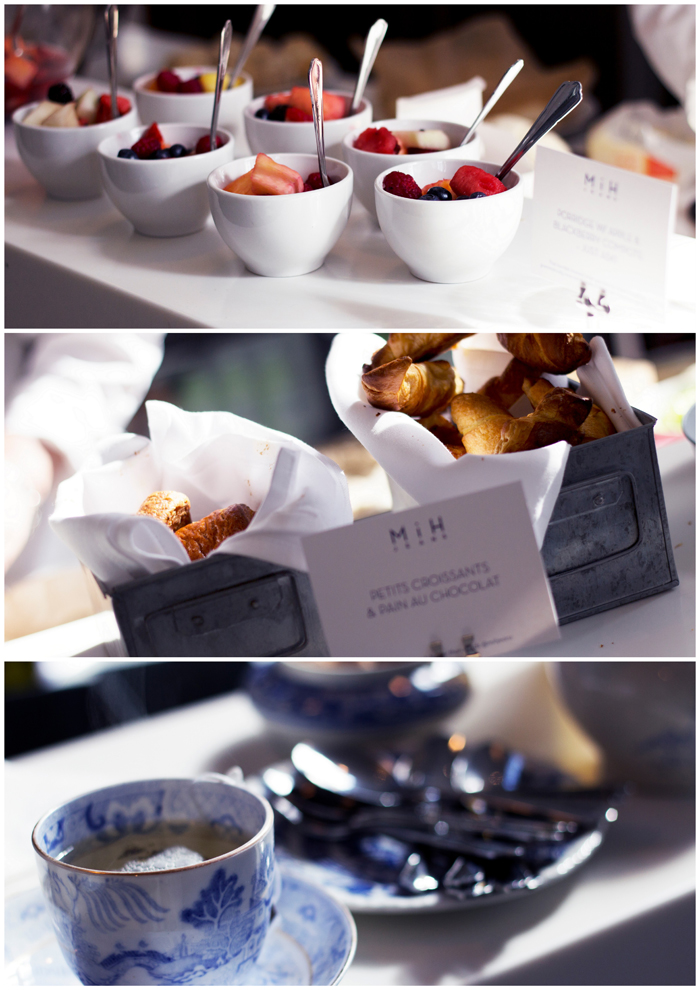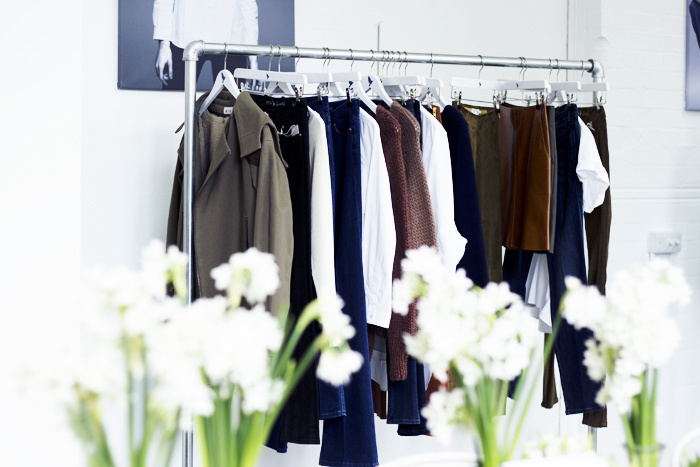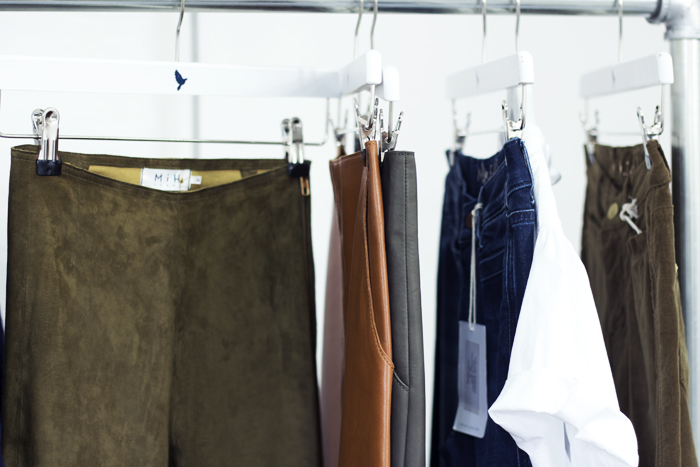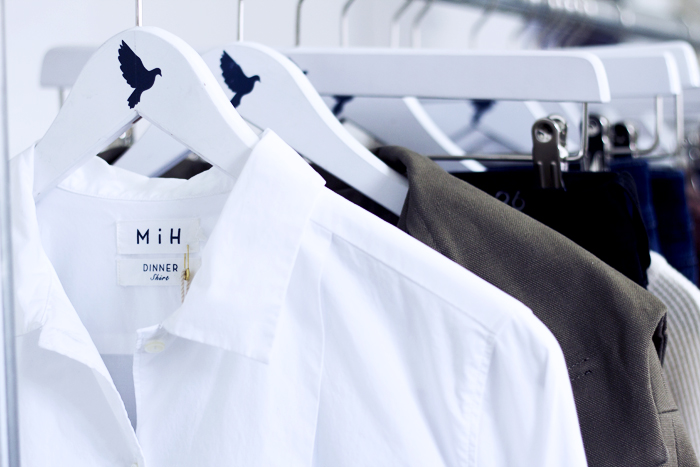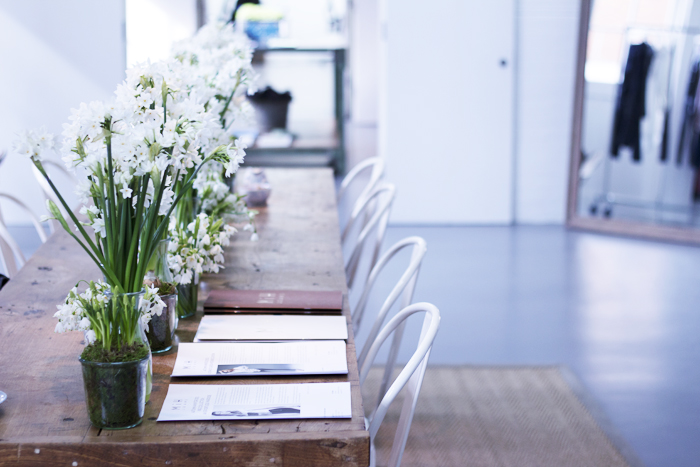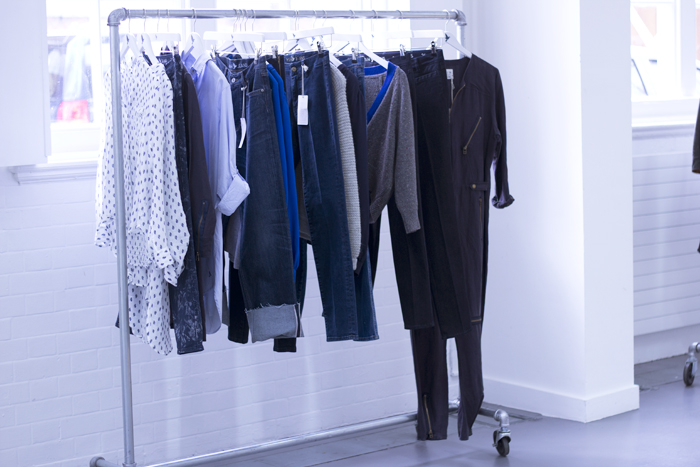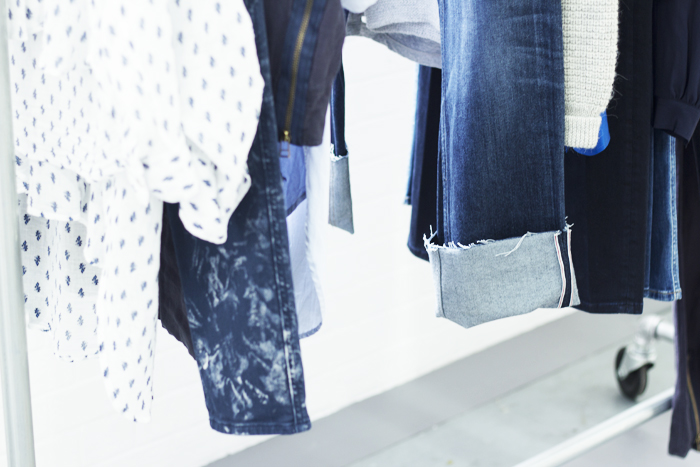 YOUR THOUGHTS
Highlighted