THE DAY WE FROZE
Posted on March 2nd 2013 by THEFASHIONGUITAR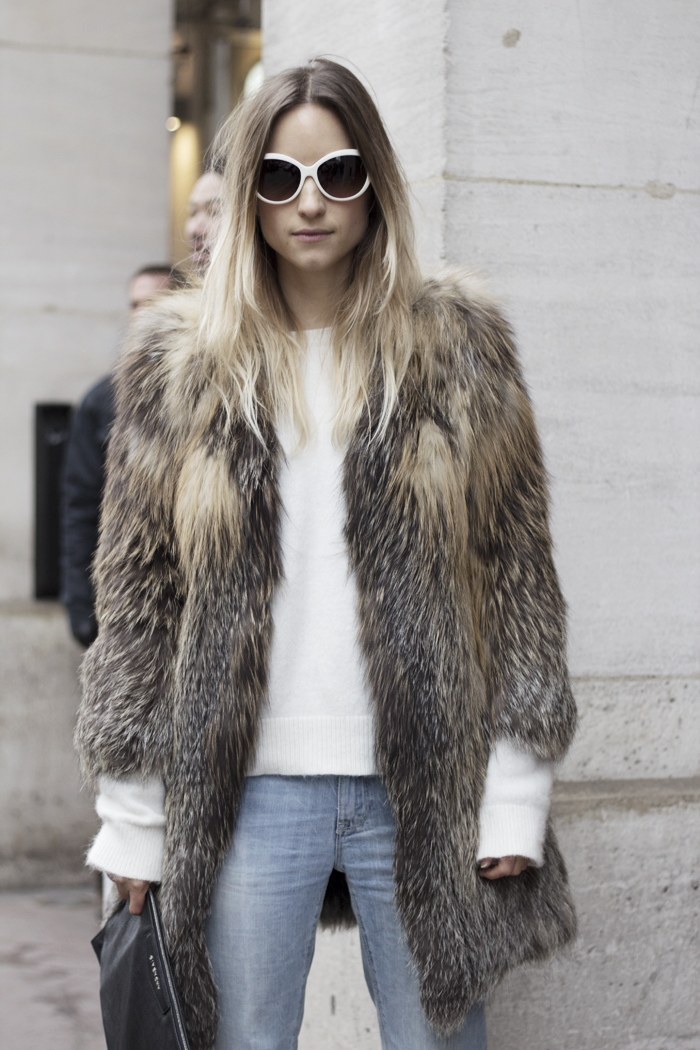 Photos by Paola
I am 100% convinced that Fashion Week is the best in September. Even with the sweat mustaches, burning sun on our faces, and the white dusted shoes from Jardin des Tuileries in Paris. It is all better than Fashion Week in February. You can not imagine… Of course I am enjoying the fact that I have the opportunity to go to these cool cities, see great shows, and meet even more amazing people, but part of Fashion Week is also that you dress up in latest fashion… And that's exactly where it goes wrong. Let me tell you, I haven't been feeling my toes for the past days in Paris, I was socked by wet snow in Milan, I seriously don't know what I have been complaining about in London. The weather there was lovely compared to everywhere else!
STOP. I am doing it again. Complaining about the weather. Complaining while I am doing so much cool stuff, and wear so much cool stuff. I think I just have to man myself up and accept the fact that this is part of the deal. No matter the weather, we stay happy and fashionable. Right? And that's exactly what I am going to do the coming 24 hours. My last 24 hours in Paris. Cause tomorrow I will take the train back to London, and see my little baby again. I seriously can't wait, cause nothing makes me warmer right now that the thought of holding James again…
In the photo I am wearing an Isabel Marant coat (similar here), Prada sunglasses, H&M Trend Angora jumper, Zara boyfriend jeans (similar here), and the good old Givenchy clutch.
YOUR THOUGHTS
Highlighted