OH MAX!
Posted on February 8th 2013 by THEFASHIONGUITAR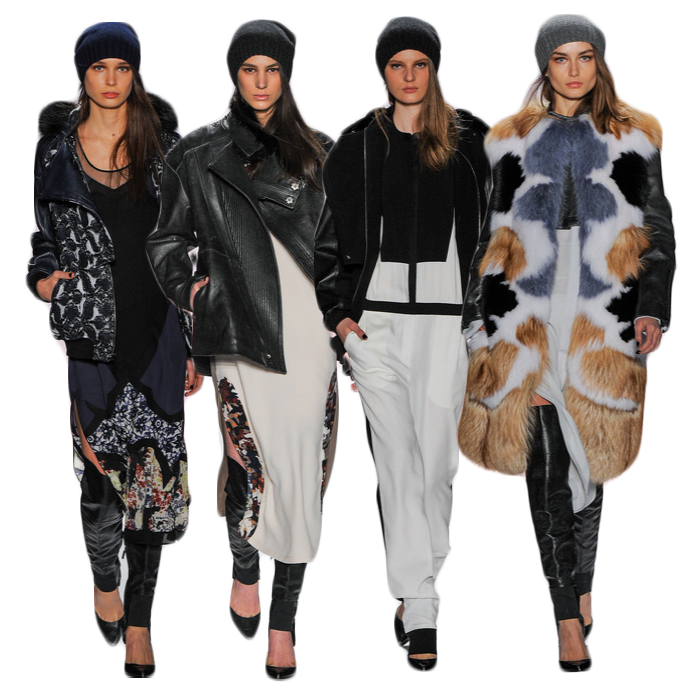 Photos via Style.com
What is a proper way to start this blogpost? I can't decide whether I want to start with praising yet another successful collection by Max and Lubov (his wife) Azria, or the many many thing I love about their latest collection, shown yesterday on the first day of New York Fashion Week.
The pointy heels, the beanies, the overknee leather legwarmers, the fantasy fur, the layers, the colors, the black and white play, the minimalistic and bold prints. All of that and more is what made the above looks my favourite looks from the BCBG Max Azria Fall 2013 collection. This is one of those ready-to-wear collections that you can actually wear, straight from the runway. Sometimes you get the feeling the looks, even when they are from the 'ready-to-wear' collections, need a lot of styling done when taken off the runway onto the real life. For example the fur Birkenstockish slippers from Celine. Even though that whole collection is insanely cool, those slippers are beyond bizzar. Wearable? No not really.
YOUR THOUGHTS
Highlighted