HOW TO DRESS FOR FASHION WEEK?
Posted on February 7th 2013 by THEFASHIONGUITAR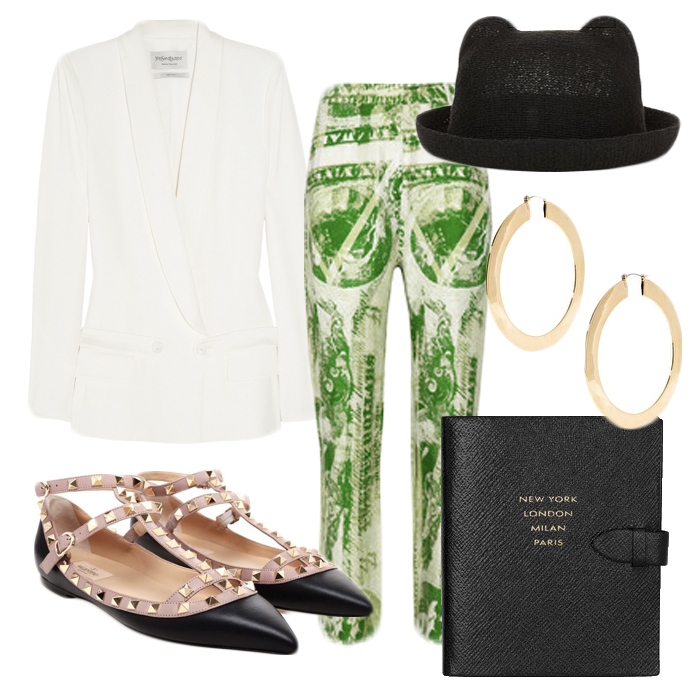 You can't start Fashion Week month unnoticed, especially not on the first day. Because fact of the matter is, New York Fashion week, as the kick-off city for Fashion Week month, started today! So go for a look with unexpected items, all mixed up for a funny Fashion Week kick-off!
Starting with the currency green Acne trousers combined with a white tuxedo jacket from YSL. Wearing flats is not only the way to go these days, it will also help you prevent your feet from blasters (which are part of Fashion Week in fact). Do it with these Valentino's to make sure they don't go without a few heads turning. A hat is just a hat, we've seen Fedora's, we've loved them, but it's time for something more out of the box. This Topshop cat-ear hat does the trick, doesn't it? A note-book for your Fashion Week memories, for example this one from Smythson. Ear hoops via ASOS and you are good to go, or at least, I would be! Lovely day everyone!!
YOUR THOUGHTS
Highlighted