HOMIES?
Posted on February 6th 2013 by THEFASHIONGUITAR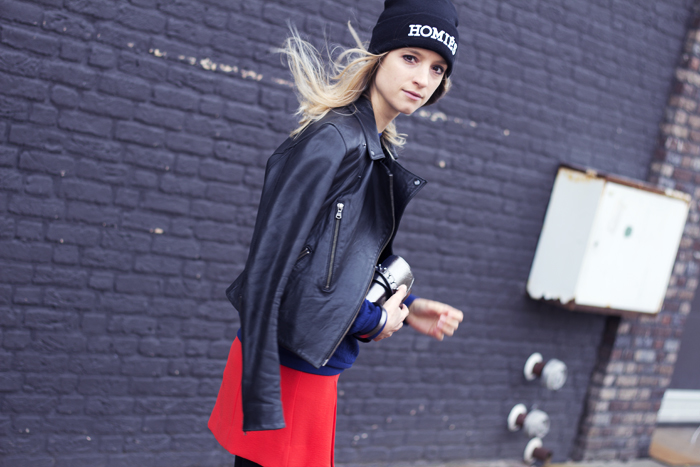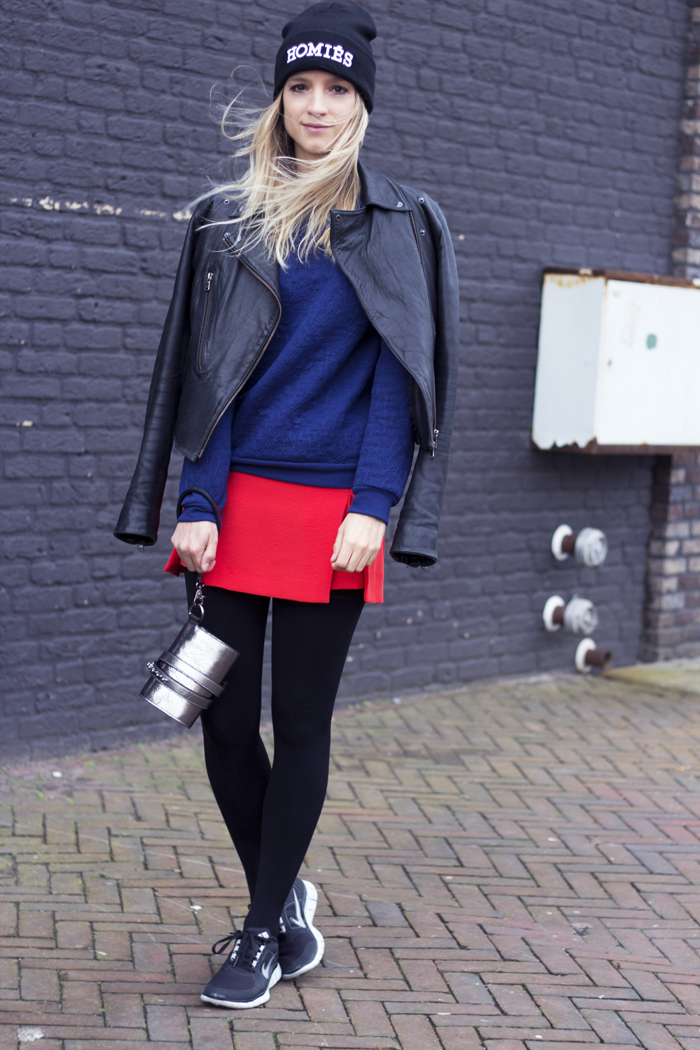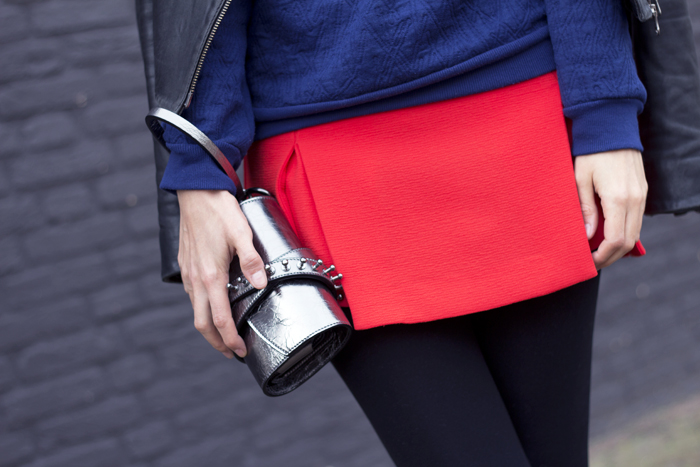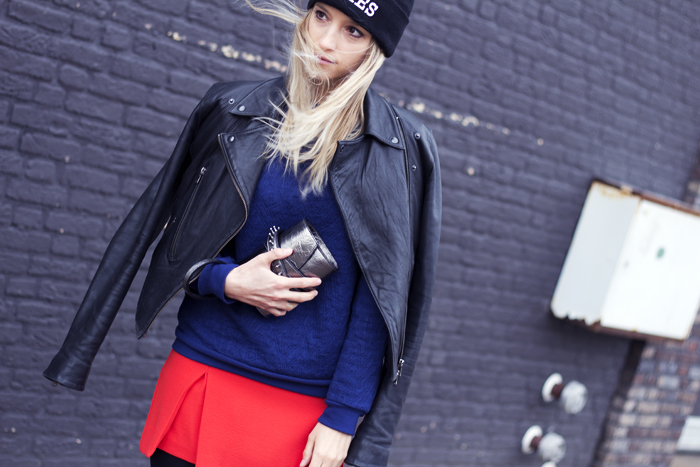 Sorry for the extreme vibrant red color of my skirt! It's popping out of my screen, piercing my eyes, while I am writing this blog post. It slightly rains over the Homies and Loes Vrij parade… Sad, because these two items are the prides of this post after all. Anyway, both items are fairly new, and I couldn't wait to share them with you. I feel they will be perfect for the coming weeks, as they will come in handy and still look fashionable!
Now back to the skirt, which is from Topshop, and is the perfect length for me. Finally a mini-skirt that is actually mini for me too (most of the time mini-skirts come somewhere between mini and midi on my legs). The jumper is H&M Trend, the fashion kicks by Nike, and jacket by Pauw. One more time, a Brian Lichtenberg beanie (shop Brian here), and Loes Vrij clutch.
YOUR THOUGHTS
Highlighted