DRESS FOR FASHION WEEK
Posted on February 4th 2013 by THEFASHIONGUITAR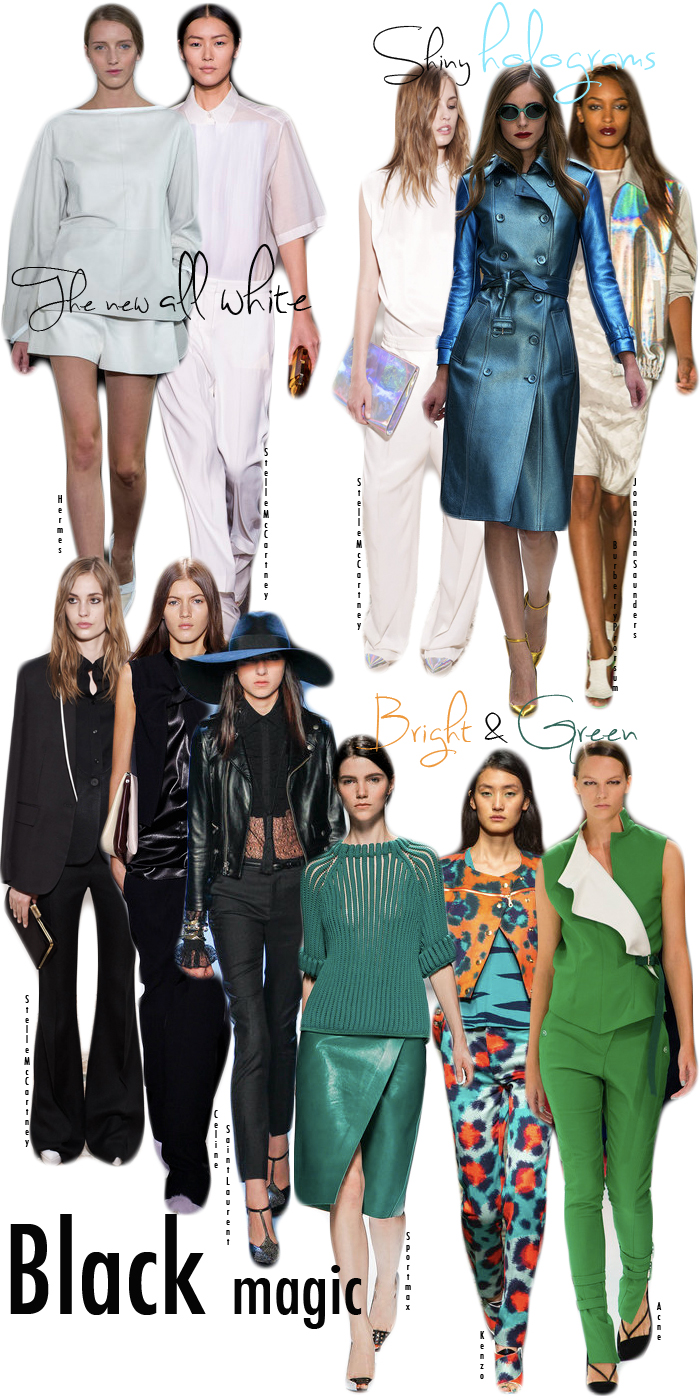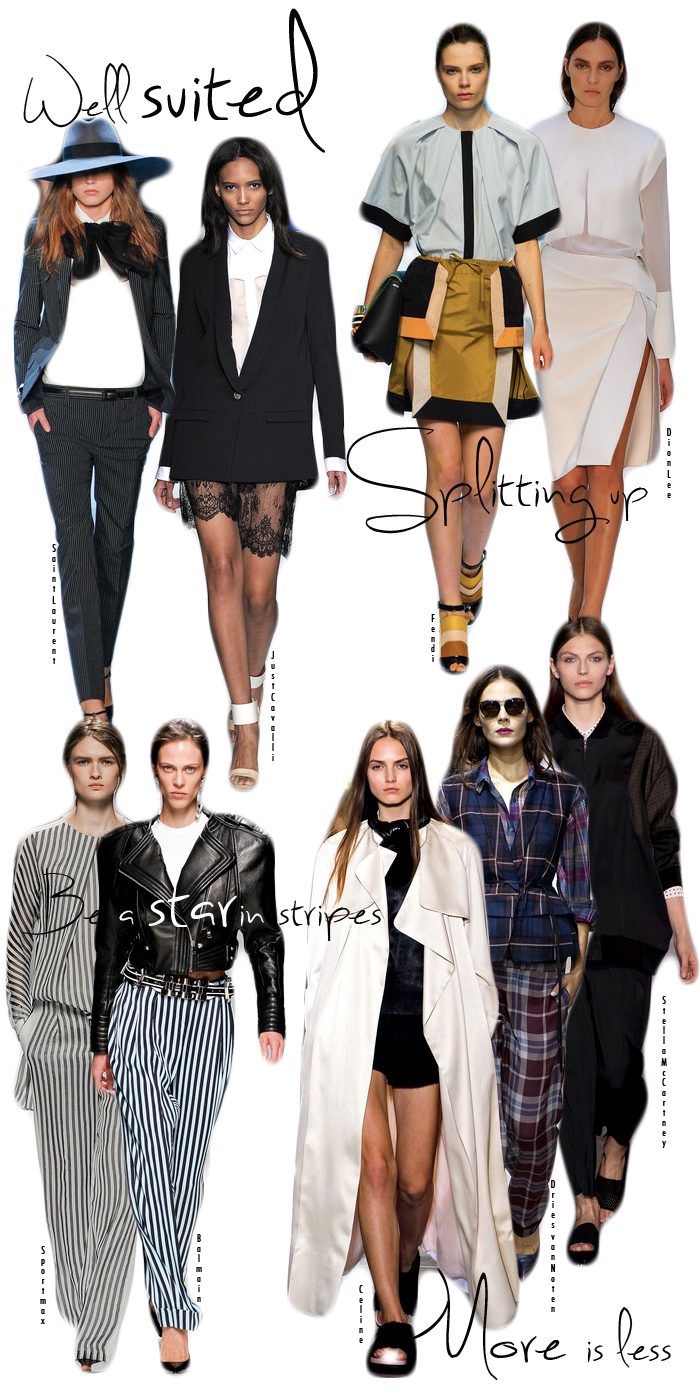 Photos via Style.com
New York Fashion Week is about to start, which will be followed by London, Milan and Paris. It's an overwhelming feeling that I will go to the last three, but this gives me as well the overwhelming pressure (in a good way) to start pulling my fashion week looks. This might sound bizzar to you, but to me, and I know to many other women going to fashion week, this is a very serious business. So over the last few weeks I've been doing my homework by viewing my favourite collections on Style.com and reading the most inspirational fashion magazines such as Vogue and L'Officiel.
A little explanation that goes with my choices: I've seen all-white looks during last fashion week, they were mostly consisting off wide pants and slouchy tees. Perfect combination, but they've taken another route and went more midi or mini. Of course not perfectly suitable to wear in February, but it gives me a go to wear all-white again! Holy holograms, shiny, metallic, or whatever is comes close to 'tacky', but oh so fashionable this S/S13. I think I will go for some accessories in this theme.
My favourite, yet the least exciting on first sight, is the all-black attire that is next to the all-white attire one of the looks for S/S13. I guess we are all very happy with that, because we always love all-black, don't we? Other than Saint Laurent's all-black looks, which I am not going to discuss because many have done that perfectly already, is the Stella's all-black look from here Resort collection. It is my biggest inspiration at this moment.
Brights from Kenzo, or maybe an all-green look. Besides the fact that I love mixing prints, and love the idea of mixing colors even more, I am very much into green. Hence, Sportmax's green looks, as well as this one from Acne, are very appealing. It's bright and catchy, yet sophisticated because it's an all-in-one-color look. Suits are hot and not only well represented in Saint Laurent's collection. Almost in every designers S/S13 collection appeared a form of this style. Needless to say, I love this very much. Something not everyone can wear, and I am not sure if I would dare, are high up splits. So elegant and sexy, but you need a good pair of very hot legs to get away with it. Plus, you must not be afraid of the cold, because this is one cold look for February!
absolutely cool, but I haven't figured out how I would wear it are stripes. I guess when you are tall and skinny it's easy, but with my short legs not so much… I might go for the Sportmax look, that's not too bad when you are not very tall. Best for last: More is less. More prints, more layers, more fabric, as long as it's more it's good.
YOUR THOUGHTS