MILITARY JACKET
Posted on January 10th 2013 by THEFASHIONGUITAR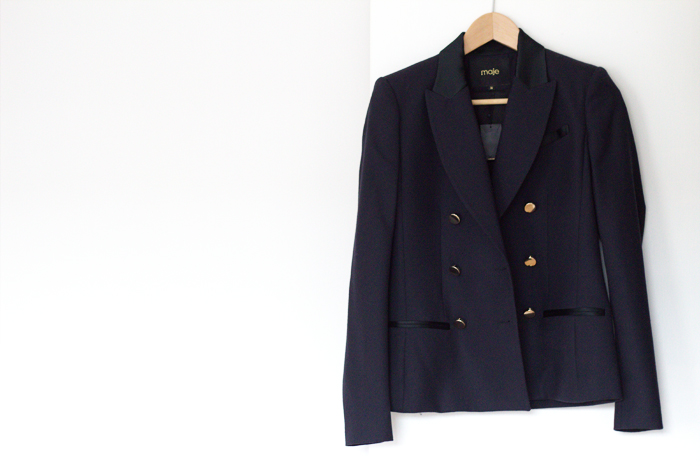 If you can't go Balmain, you go Maje. Or at least in my case. While I am still dreaming of purchasing that perfect, sophisticated, edgy Balmain double-breasted blazer, I walked into this one at Maje a few days ago. At this point in time I would say this is the 'almost' perfect double-breasted/tuxedo/blazer in navy!
Get yours here, here, or here.
Ps. I'm going to sell a lot of my shoes today, so keep an eye on my shop!
YOUR THOUGHTS
Highlighted