THE OMBRE EFFECT
Posted on January 2nd 2013 by THEFASHIONGUITAR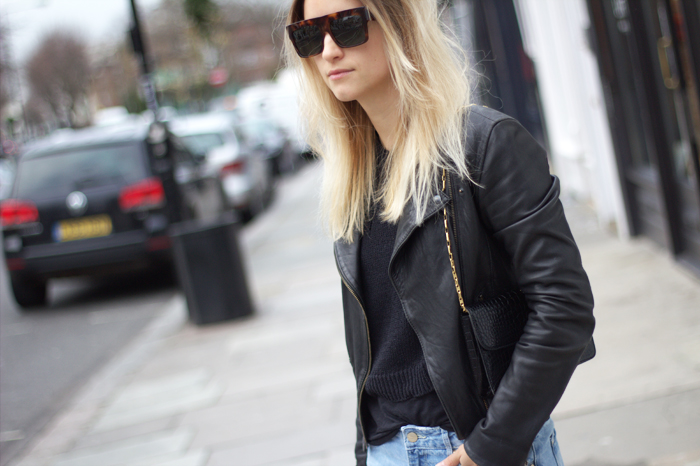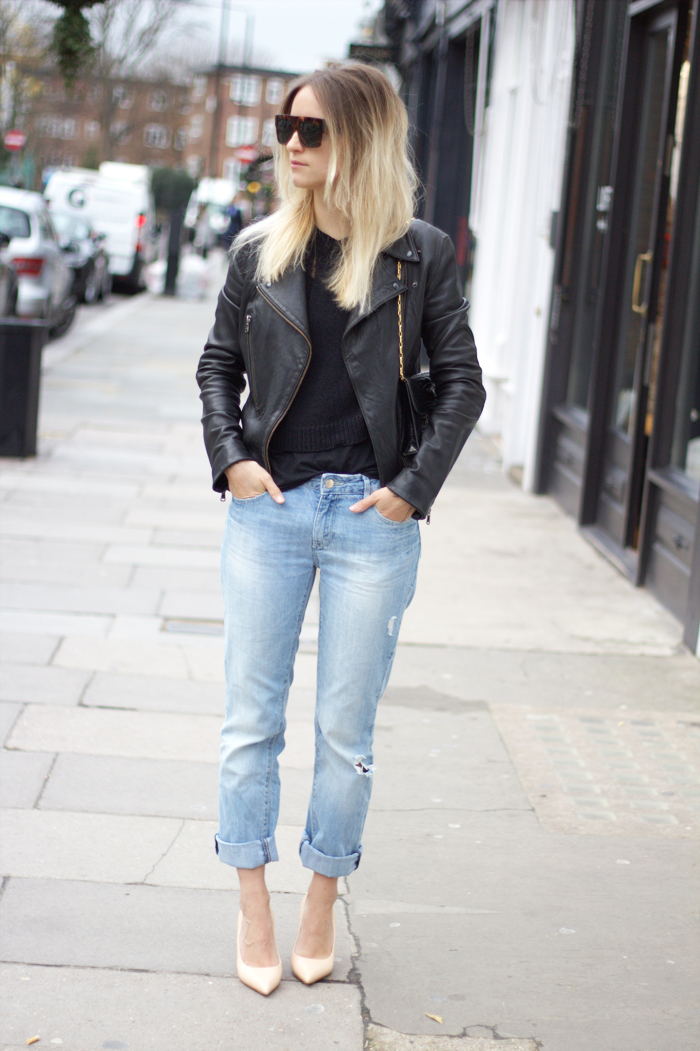 I am so happy that someone decided, end 2011 early 2012, that Ombre hair was the new way of coloring. In my case however it was not really coloring my hair (especially because my hairdresser said I couldn't do ombre?! Say what?!) but more a case of making my ends lighter, and let mother nature do the rest: growing my dark roots. Well, best decision ever, cause 1. It saved me a whole lot of coloring money 2. Having ombre hair reduced my number of bad hair days exponentially 3. I find it very suitable with my skin color (I find my own color is too dark, but all the way blond too blond).
And the 'ombre-effect' works in many ways; starting dark with a pair of Celine sunglasses, black leather Pauw jacket, Isabel Marant Etoile jumper, T by Alexander Wang t-shirt, and vintage Celine flap-bag, working its way down with a light boy friend jeans from Zara (similar here), and nude Celine heels.
Last but not least, something I can't wait sharing with you: Today it is James first birthday! I can't believe it's already been a year, and how he's grown up, almost walking, into this chatting and charming little man. This morning James and I went to Petit Bateau to buy him a birthday outfit, and we've been eating the cupcakes together with our families. A magical moment, of which I shared a little on my Instragram already, so make sure you follow me there too (Thefashionguitar).
Ps. Later this week I will reveal the winner of the Fashion Guitar for Fab clutch!
YOUR THOUGHTS
Highlighted