STREET STYLE MILAN
Posted on December 17th 2012 by THEFASHIONGUITAR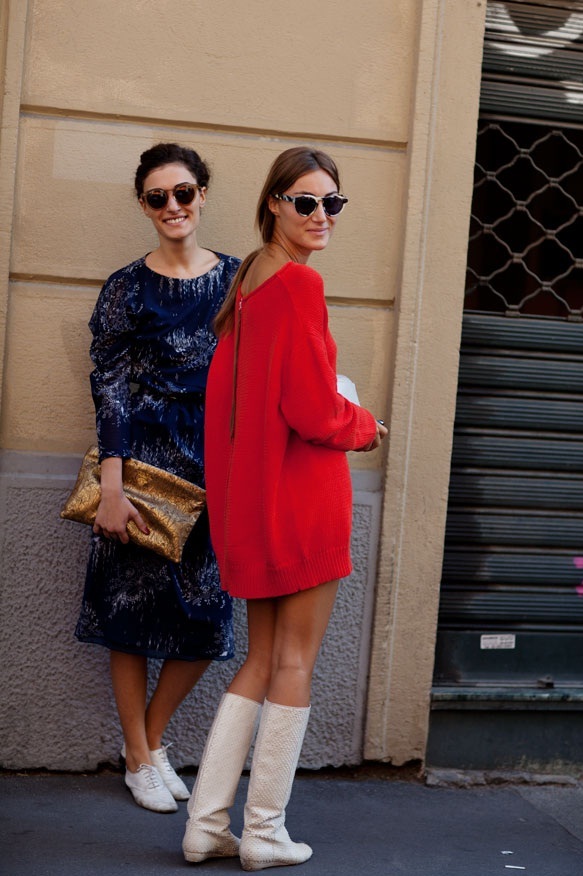 The Little Red Dress & Giveaway Winner!
This photo is one of my favourites for a long time, but never shared it. Doesn't it make you want a little red dress, perfectly matched with white vintage boots, and a pair of oversized sunnies? It does to me… Can't wait for summer/a holiday to a warmer continent.
The winner of the Charles Philip Shanghai giveaway is Lisa Decarli! Congrats and you will receive an email shortly. Thanks everyone for participating. Don't be sad if you didn't win this time. Next week there will be a special Christmas Giveaway on my blog!
YOUR THOUGHTS
Highlighted