BURGUNDY BITS
Posted on December 9th 2012 by THEFASHIONGUITAR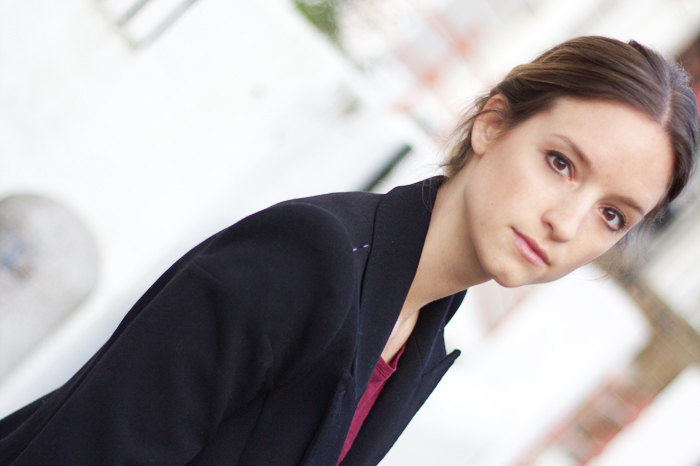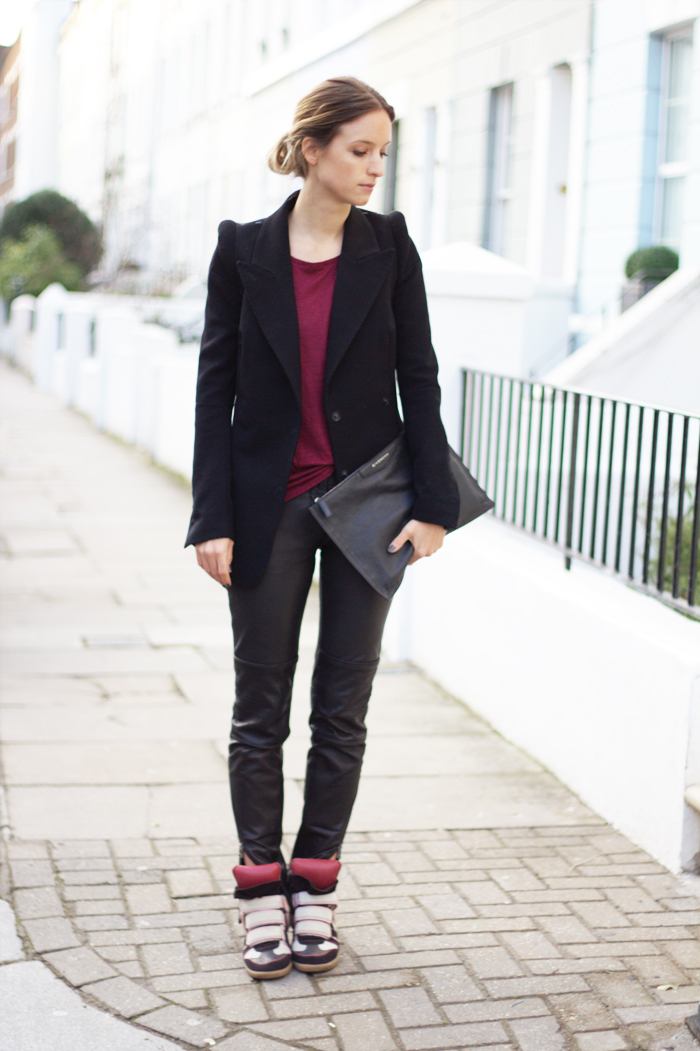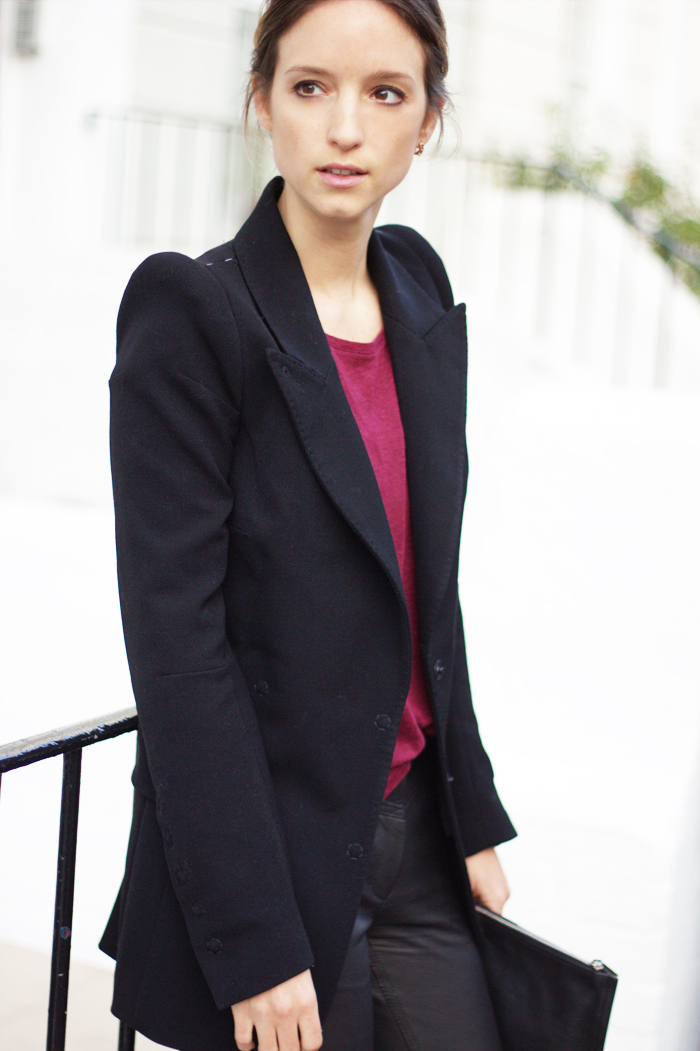 I have this insane crush on my new leather pants, hence I wear it very often. Yep I've figured that, I hear you think. I really do hope I don't bore you with my casual looks, but fact is, as a mom you have to make sure your looks are fashionable and comfortable at the same time. Which means you have to make choices:
Wedge sneakers or high heels… option one is comfortable, yet is not too unfeminine.
That beautiful silk top, or a linen t-shirt… option two is better, unless you want to ruin your silk top with baby milk and stuff.
(Leather) pants, or mini-skirts… mmm I could do both, but that leather pants gives me enough edgyness, and picking James up from the kinder playground floor with my mini-skirt is less successful
Hair up or down… well, you don't see me often with my hair up on my blog, but fact is, when I am alone with James, I have to put it up otherwise he doesn't leave any hair on my head… Auch.
Clutch of cross-body bag… I do not walk around with those, mostly, ugly diaper bags all the time, I refuse too, however, I must have a bag that is easy to use. So the bag I use in this look isn't really working 'on a normal day' when I don't have James daddy around. It's just easier to have small cross body or something (like my PS11).
Dark or light colors… Do the math, obviously you can see milk on dark colors and not so much on light ones. However, dark colors suit me much better in winter, so I wear then, knowing that I can have a spill of milk here or there (I have lots of laundry).
I am wearing a Selected Femme leather pants, H&M shirt (similar here), and MMM x H&M blazer, Isabel Marant sneakers (new season here, or other color here), Maria Francesca Pepe earring, and a Givenchy clutch (still available in red here).
YOUR THOUGHTS
Highlighted