VERY INTO COATS
Posted on October 25th 2012 by THEFASHIONGUITAR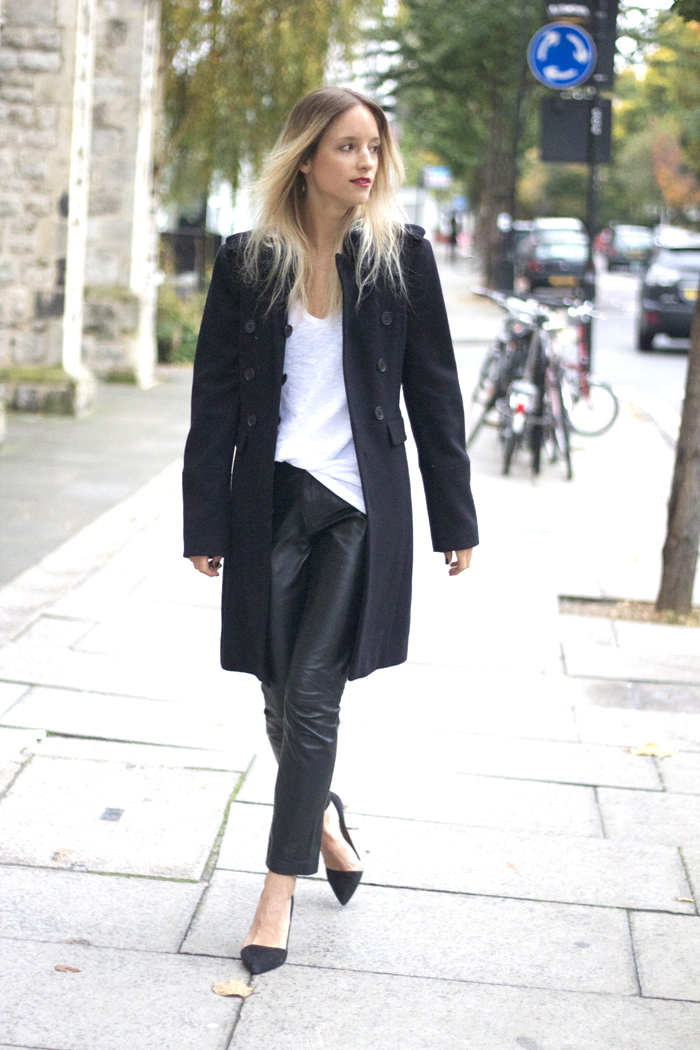 I have a 'thing' for shoes, and bags, and recently I also developed a certain 'thing' for coats. I simply can't have get enough of them… And this is kind of problematic, because not only my wallet is not in favour of this 'thing', also my wardrobe has given its limits. However, nothing stands in the way of showing you this beautiful military coat, which is one of my favourites for fall.
The coat is from SET (similar here), my t-shirt from Sandro (old collection, but there is a good bargain one here), the leather pants is by Sara Berman, and the heels are Zara (also old collection, but I found you very nice ones here).
Shop my closet, items are flying out!
YOUR THOUGHTS
Highlighted