HOW I DO MY MAKE UP #1
Posted on October 18th 2012 by THEFASHIONGUITAR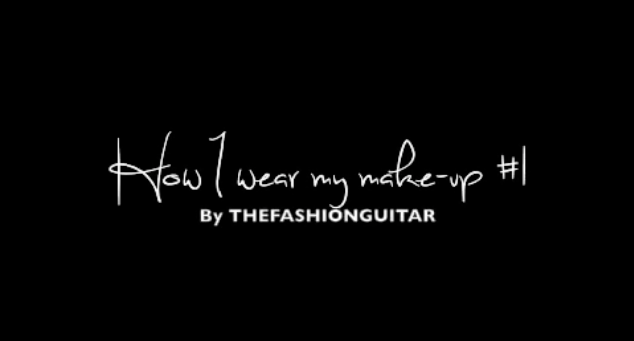 My first make-up tutorial on video. Doing a natural look. Watch and laugh!
Okay. First of all I am not anywhere close to a good make-up artist, or better said, I don't know anything about make-up nor the best way to apply it. I just do some tricks with the make-up I have, and see what happens. And with lots of practising I found ways of doing my make-up in a way I like it.
Anyway, since my last 'Welcome to the new THEFASHIONGUITAR.COM' video (see it here), I got so many request for more videos that I made this one. Sorry for the bad quality (very light and un-sharp), I still have to figure out what the best way is to 'film' with my MacBook Pro (any suggestions), and editing is also a task new to me.
Bloopers: it's so funny at some point where I do my mascara, you don't even see me doing it… luckily when doing the other eye it's better visible! And yes, I also have pimples… Watch and enjoy, and if there is anything you would like me to film, let me know!
YOUR THOUGHTS
Highlighted