FOR THE FIRST TIME
Posted on September 29th 2012 by THEFASHIONGUITAR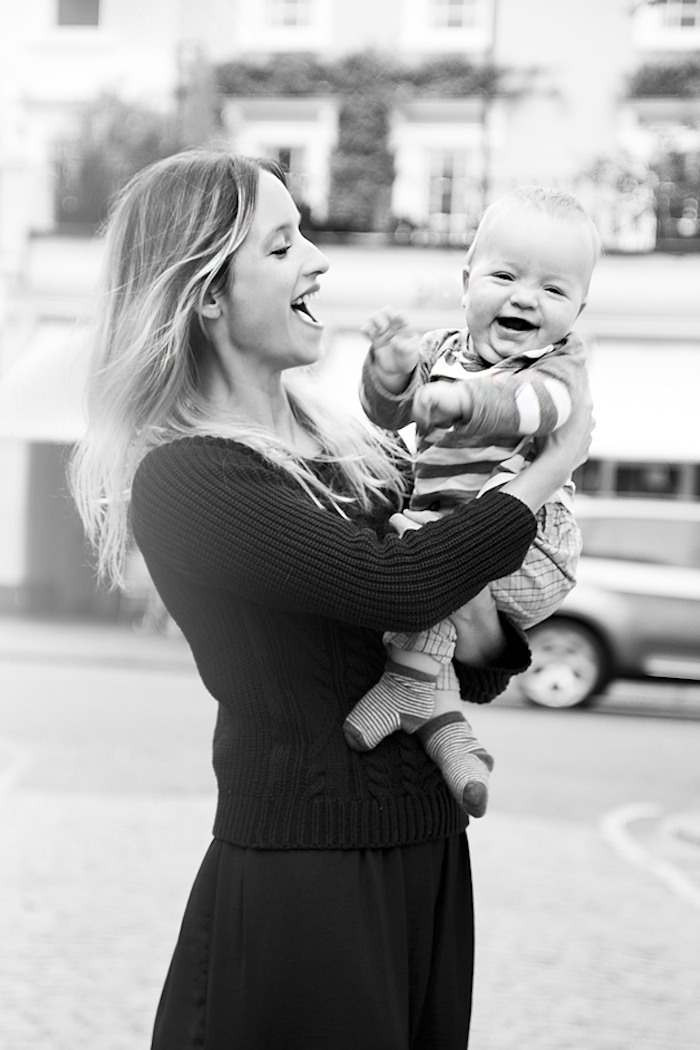 (Photo by Lisa Galesloot)
With little James around there is 'a first time' for everything. So was there the first time he sat on his own bath 'chair' (so that mommy and daddy don't ruin their backs), the first time he had a sandwich (you should have seen his face, like I was feeding him to most disgusting thing), and the first time walking in his walking chair (he truly felt a big boy, so proud he looked). Today it's the first time we celebrate my birthday with him. His sweet and excited face when his daddy started singing Happy Birthday. James clapping in his hands. My birthday doesn't matter to me at all, I normally prefer skipping it, or at least the 'big' celebration. But now James is with us, I can't think of anything nicer. This is the best birthday so far (and I didn't even told you about the presents I got… Soon more!). Thanks everyone for the sweet birthday wishes!!
And now the winner of the giveaway: Congrats to Jelena Radovic! You've won the Ray-Ban!! You will receive an email shortly.
Thanks everyone for participating, and keep an eye on my blog, as there will be another giveaway soon…
Shop my wardrobe, I've added new items!
YOUR THOUGHTS
Highlighted