TIME FOR WORK. TIME FOR FUN.
Posted on September 26th 2012 by THEFASHIONGUITAR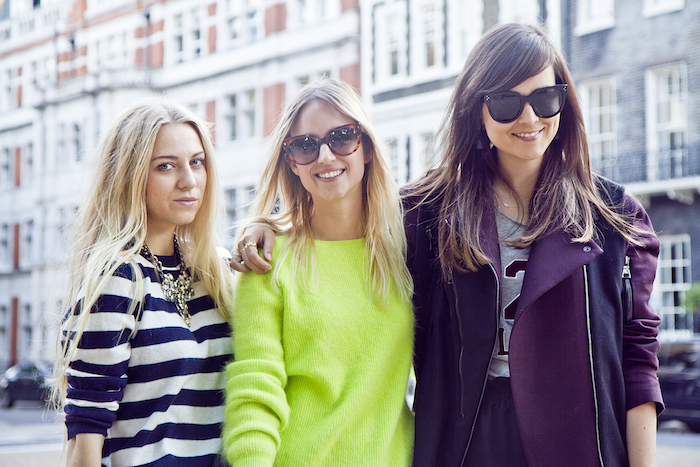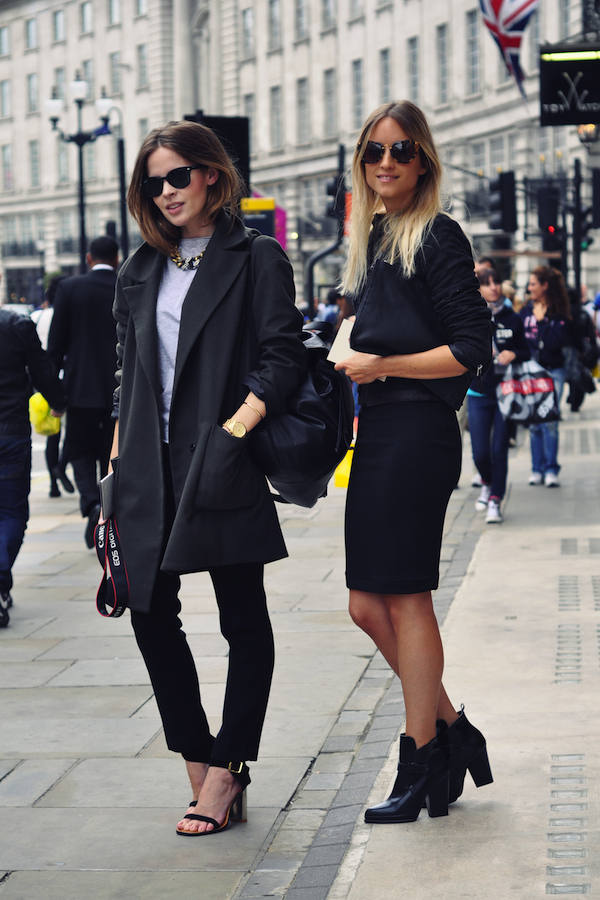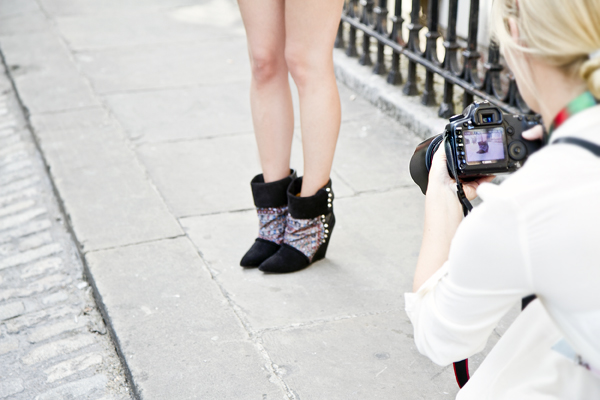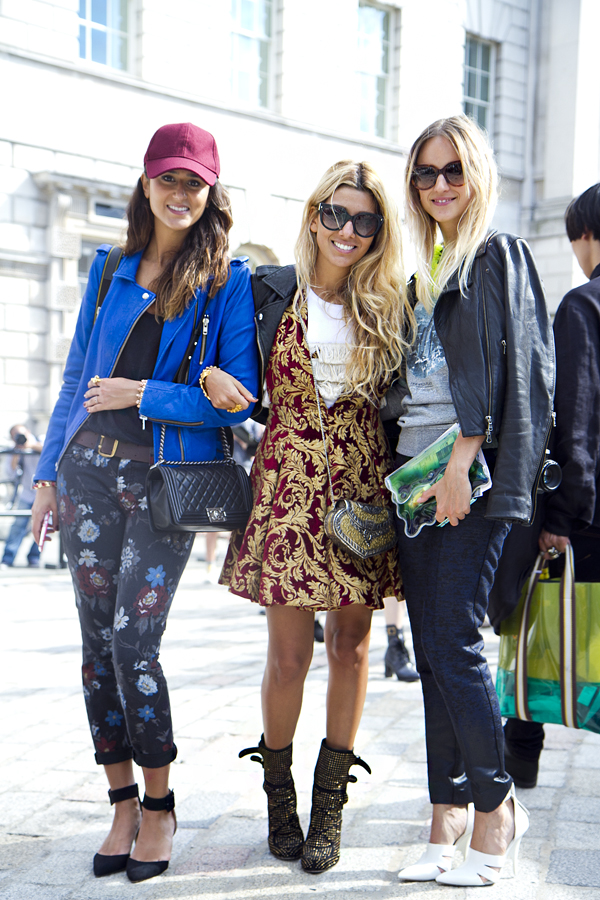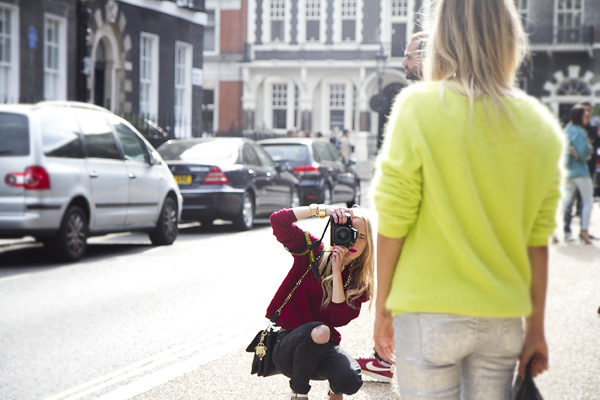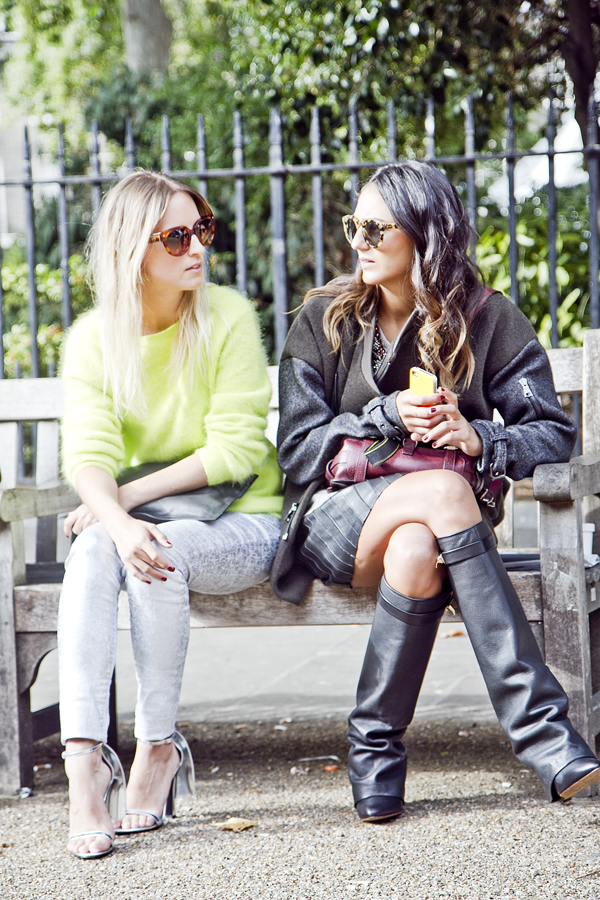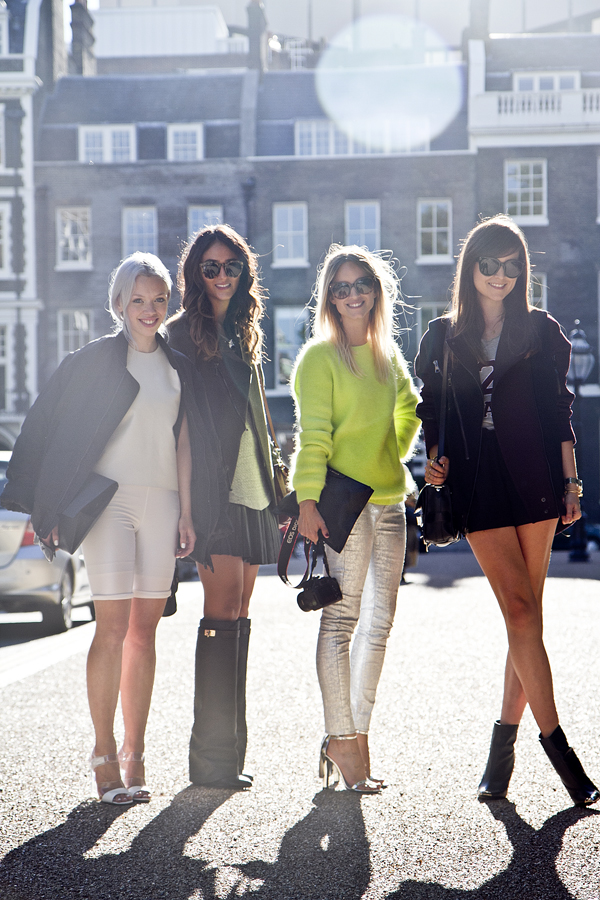 (Photos by Lisa Galesloot, and the one with Fash n Chips by Angela)
Another thing I love about Lisa taking my photos is that she is a star in capturing the 'random' moments. The moments where I was not posing in front of her camera, but for someone else's. Of course, and this is something I learned from Mr. Newton while he photographed me on Topshop Sunday, you NEVER take a photo from the SAME angle as the photographer who is at that moment taking a photo. This is simply stealing the shot, and Mr. Newton showed that pretty clear to the people who tried to snap the same shot as he did (which I am sure learned those people a lesson). Well, Lisa does it definitely differently. She always finds that unique angle, which give me great photos for great memories!
These photos were randomly taken after Topshop, and around Somerset House. If you want to know what I was wearing, see here the look with the Isabel Marant burned orange knit, the neon Acne knit, and Zara midi-skirt!
YOUR THOUGHTS
Highlighted