BIKER BOOTS
Posted on March 27th 2012 by THEFASHIONGUITAR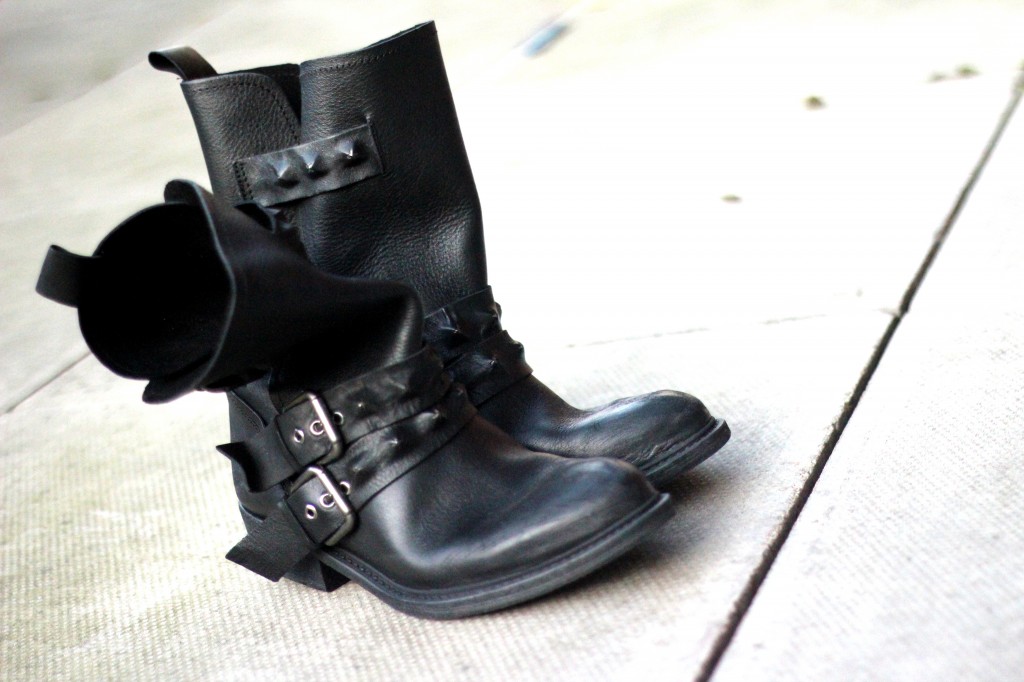 Finally I found the perfect biker boots! And the reason why I say 'finally' is because it really took me some time to find them… It all begun a year or two ago. I wanted those All Saints biker boots. Extremely expensive, but so pretty and edgy at the same time. Back then I was working at ASOS, and during one of their sample sales I found myself a pair of those All Saints. I was over the moon. However, the day I found them it must have been cold or something, cause when spring came, and icy feed weren't there anymore, they weren't so comfy after all. Reality was, I bought them a size too small! S*CKS
The story continues when last winter I bought the studded ones from Zara, twice… Yes twice! One time they were too big (after ordering online), and the other pair I bought in-stores, in the good size, had a weird fit. S*CKS part 2
So after three-time bad luck I decided to give up the search, to sell the too-small-All-Saints-ones (I tried them on every now and then, but no, they were really too small), and to wait for the good biker babies to come by. And now, in spring, Zara did the miraculous job introducing these black biker boots. Perfect in shape AND size, studded details on the right places, adjustable at the ankle… Hell yeah, I finally found the perfect biker babies!
YOUR THOUGHTS
Highlighted