FURLA CANDY BAG NIGHT
Posted on April 14th 2011 by THEFASHIONGUITAR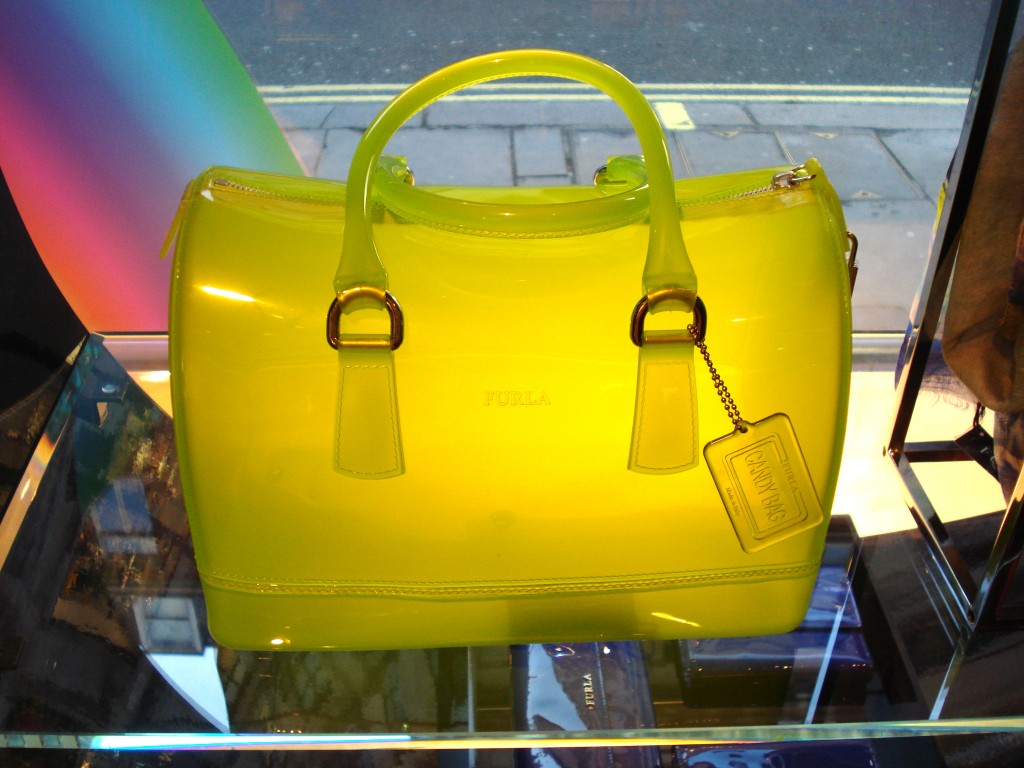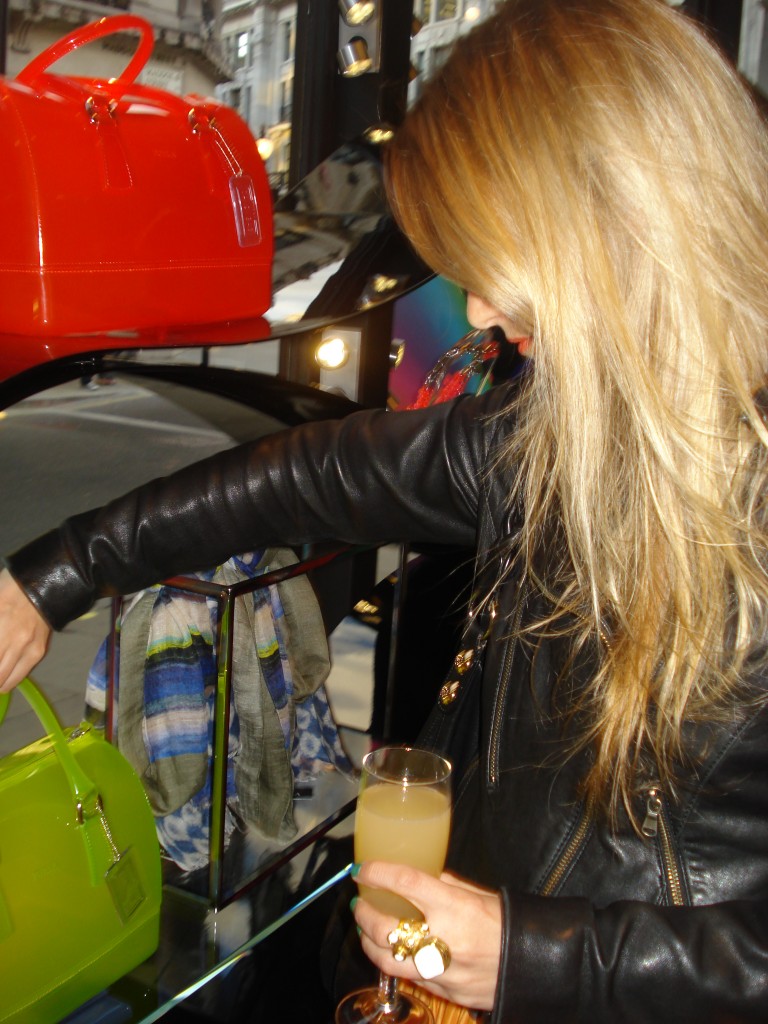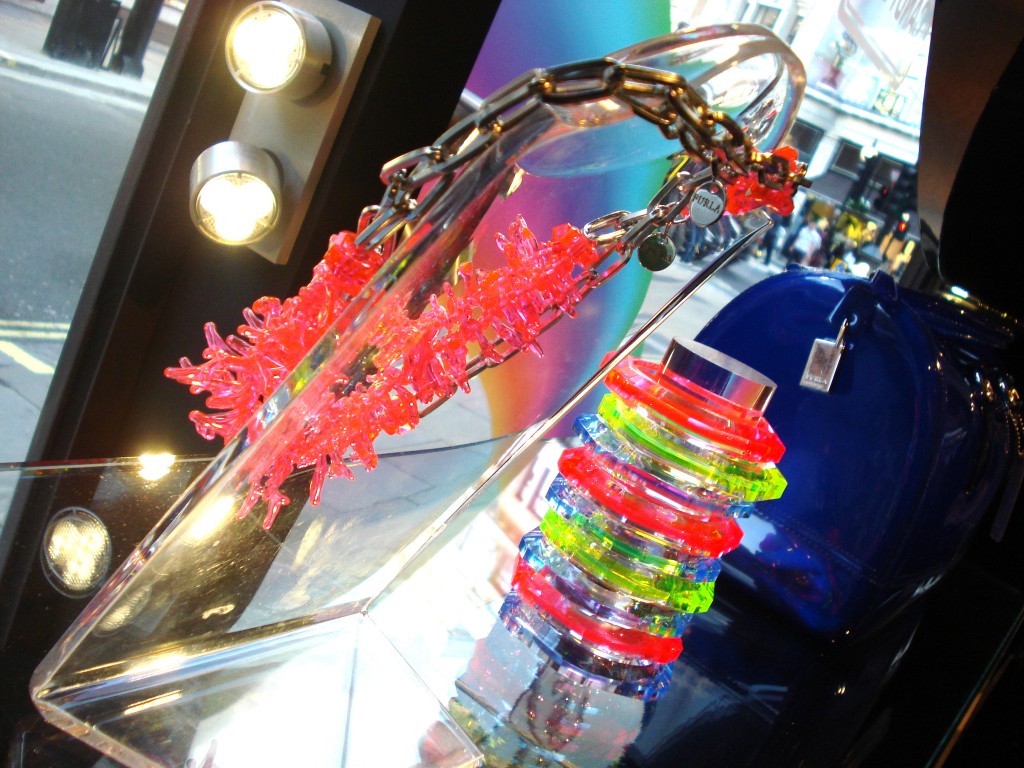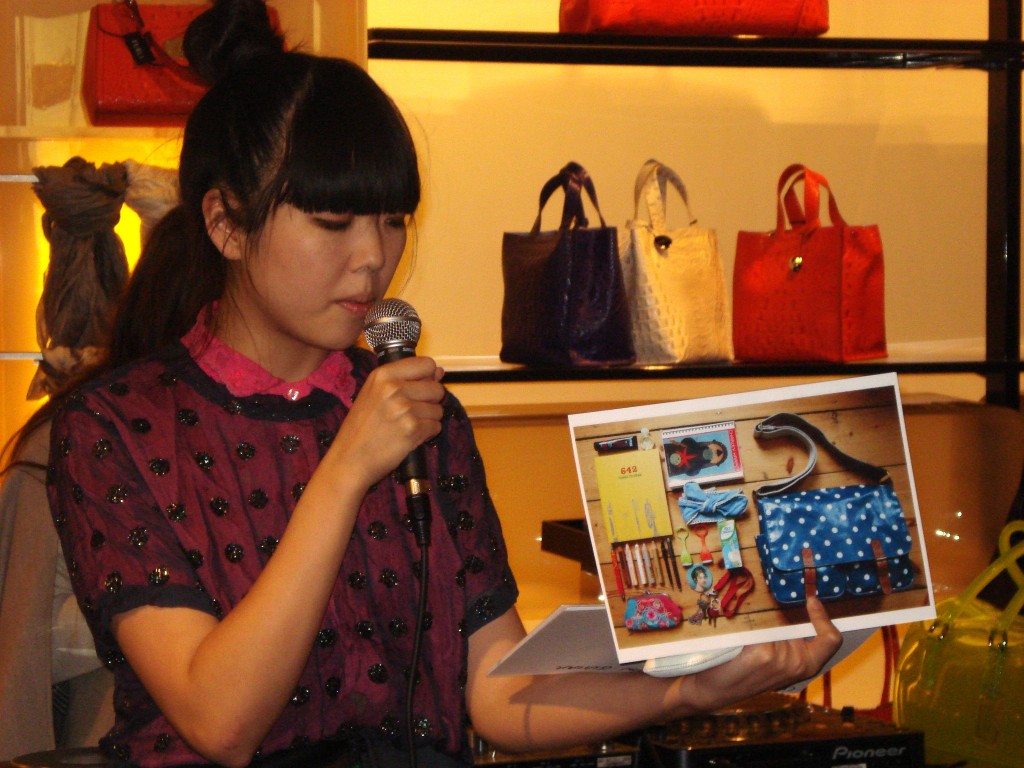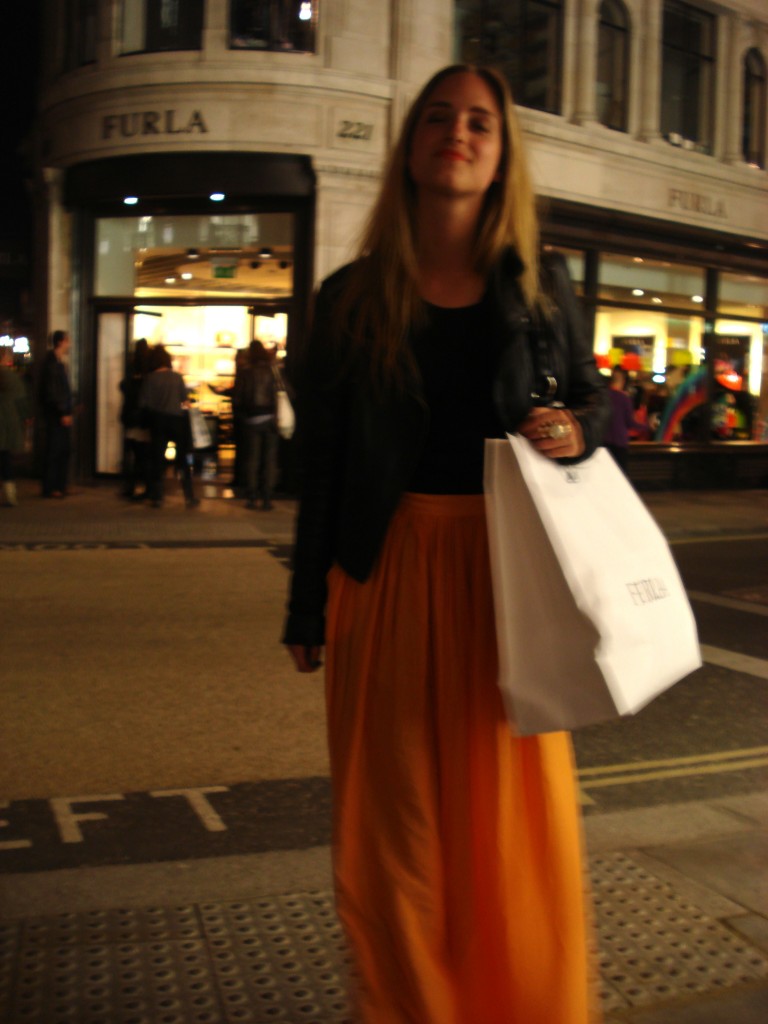 Thanks again to the fantastic Susie (who is such a nice and sweet person) for picking me, and to Furla who made this event AND THE BAG possible! I am in heaven with my new orange Candy!
After being to the Furla Candy Bag event last Tuesday, I totally agree with what Susie from Style Bubblesaid: "I think I've inhaled enough Furla Candy plastic fumes to last a lifetime". It was like a psychedelic fairy tail-land (in a good way) being surrounded by tons of neon Candy bags, and tons of fancy dressed girls (and a few boys). Good music, Bellini's, and some snacks were served while being photographed with every possible Candy color.
But what the event made even more memorable was the prize I won. YES I WON!!
Two weeks ago Susie announced a contest in line with the Furla Candy Bag event, in which you had to show "what's in your bag". She started with showing what was in her Candy Bag, which inspired me big time, plus of course the fact that I really wanted to have a Candy Bag (but I couldn't really buy one myself). So it didn't took me long to demonstrate the inside of my bag and send it over to her. If you want to see it, click here.
YOUR THOUGHTS
Highlighted