CHIFFON & EXAGGERATE
Posted on April 12th 2011 by THEFASHIONGUITAR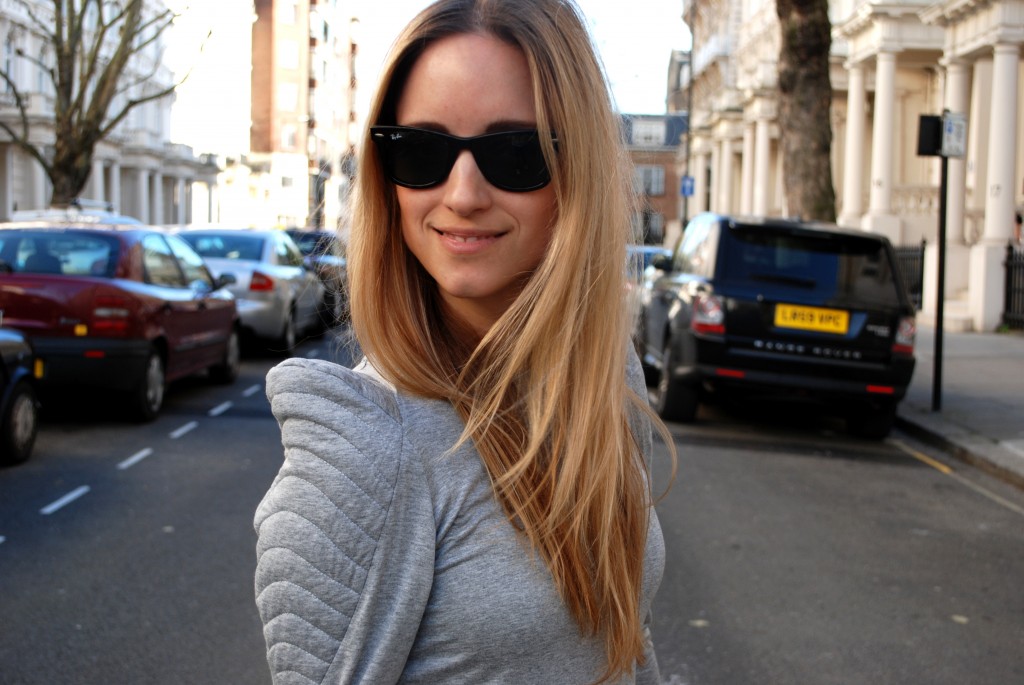 Another chiffon midi-skirt, from the same friend as the black one that I was wearing a few posts ago. And again we asked ourselves "how to wear such a midi-skirt without looking short and like a granny…" It took me a while to figure out how to make this look 'special' and not simply another midi-skirt outfit. It had to be totally different from the previous post… and the opposite of boring (as I still think midi-skirts are very easily worn in a boring way).
I personally love the color combination of this look, and I think that the top with exaggerated shoulders and silver brogues make the look unique. I could wear it all week, but I think my legs need to have a little tan though!
Again the evidence that a midi-skirt doesn't have to be 'granny-like'! I thank all the girls that are styling midi-skirts on their blogs, it's such an inspiration for me. Thanks!! 
Sunglasses: Ray-Ban Wayfarer 
T-shirt with exaggerated shoulders: ASOS
Chiffon midi-skirt: Pauw
Brogues: ASOS
Clutch: H&M
Under-skirt: ASOS
Nail polish: O.P.I Dim Sum Plum
YOUR THOUGHTS
Highlighted